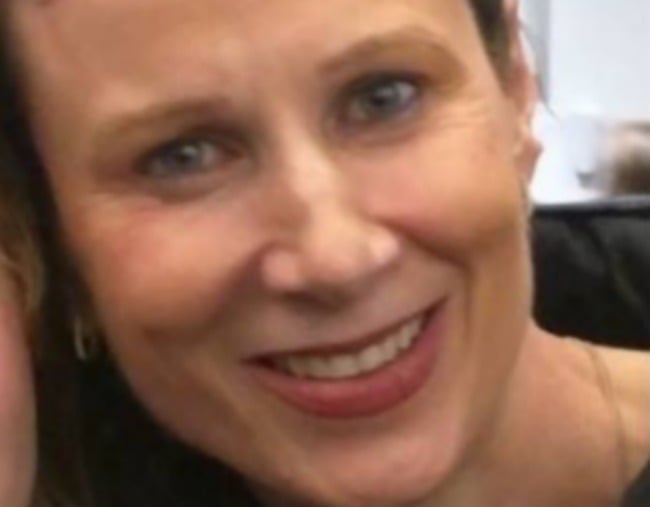 UPDATE: Human remains found on a Victorian beach have been confirmed as those of missing Melbourne mum Elisa Curry, more than a fortnight after she vanished from her family's holiday home.
In a brief statement on Monday, detectives confirmed the case of the missing 43-year-old was not being treated as suspicious "at this stage", but the investigation was ongoing.
Human remains found on Wednesday at a beach near Anglesea, seven kilometres from her Aireys Inlet holiday home, were identified as those of the avid runner, who would often jog distances of up to 40km.
A neighbour saw Ms Curry get into bed on the night of September 30, but she was missing when her husband and children returned the next day from AFL festivities in Melbourne.
Police conducted an extensive search by land, air and water for the missing woman but failed to find any trace as her family pleaded for her return.
Mamamia previously reported…
New details have emerged that shed light on how Elisa Curry spent her last day before disappearing from the Great Ocean Road over the weekend.
The Herald Sun has confirmed the Melbourne mother-of-three, who was last seen in Aireys Inlet at 10pm on Saturday the 20th of September, sent the newspaper a text message before watching the first bounce of the AFL grand final, providing authorities with an insight into the 43-year-old's state of mind at the time of her disappearance.
At 2.21pm on Saturday, Curry sent a text message to the Victorian newspaper expressing her views on the same-sex marriage debate.
"You should know what you are voting for before you cast your vote," her text message read.
"Thank you John Howard for being forthright and honest in what has been a vicious campaign largely run by extremists. I love and respect gay people and they deserve better than this."
The former economist from Victoria's Surrey Hills has been a regular contributor to editorial debates, previously writing letters to the editor sharing her views on women's financial security, the destigmatisation of substance abuse and the rights of stay-at-home mothers.