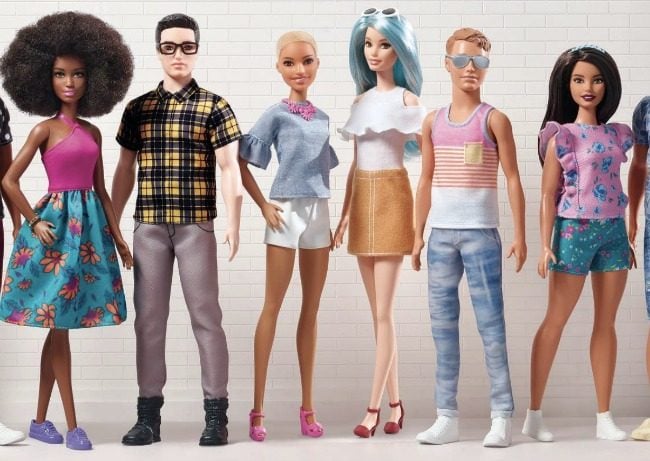 Did you ever think you'd see the day when your Dream Girl Barbie 'grew up' to be a the Head of ASIO? Governor of the Reserve Bank? First woman on the Moon? Commissioner of the Australian Federal Police? President of the Australian Olympic Committee? Chairman (yes it can refer to both sexes) of the AFL?
Well, that day has come, and it's just in time for International Women's Day 2018.
Mattel has released a series of new dolls with the theme of powerful women in their 'Never Before Barbie' range.
Under the separate but also newly released 'Shero' and 'Inspiring Women' ranges, there's a Barbie version of our very own conservationalist Bindi Irwin, American Olympian Chloe Kim, filmmaker Patty Jenkins and Mexican artist Frida Kahlo.
Irwin's doll will be wearing her trademark Australia Zoo uniform of a khaki shirt and shorts, with a clip-on toy koala on her arm.