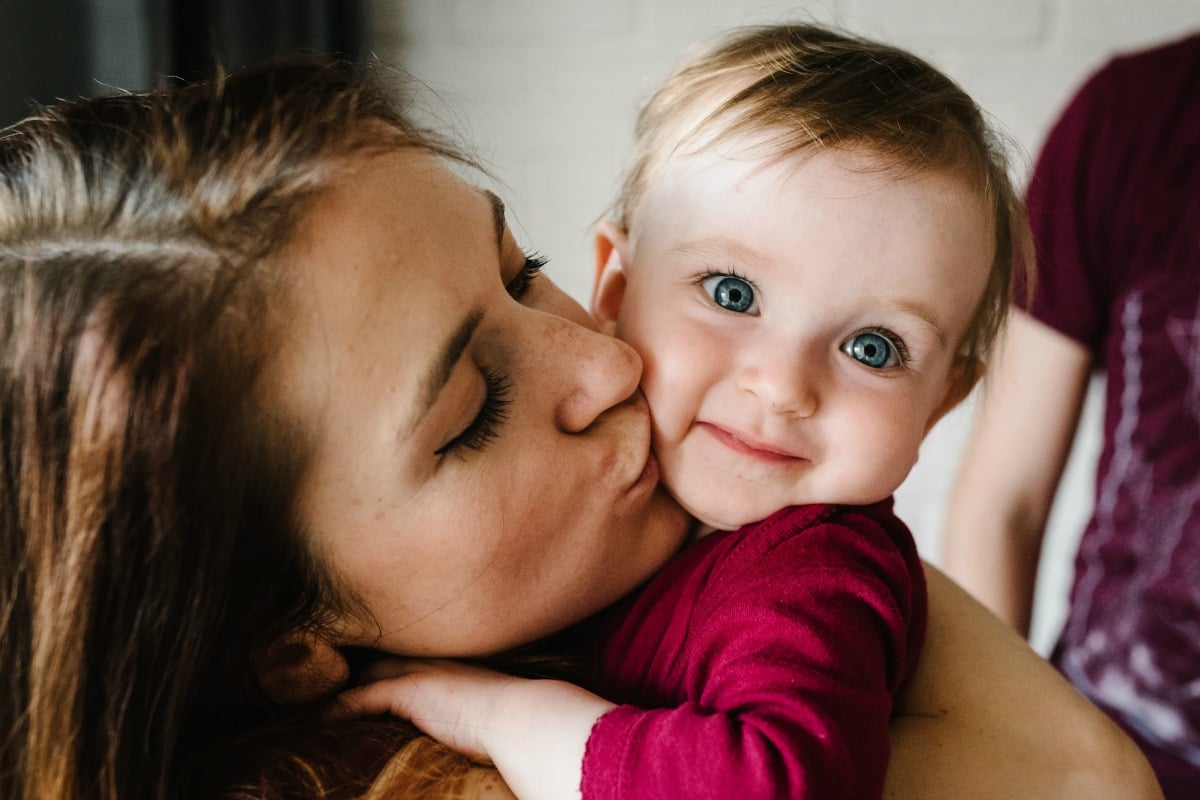 There are some things you can't know about yourself until you become an auntie for the first time.
Like your fierce capacity for defending your sibling's child, or your sudden interest in tiny pastel clothes, or your urgent need to share photos of them doing ordinary things with everyone you know…
Here are 8 things you'll no doubt relate to if you've recently joined the auntie club.
Watch: Imagine if we tried to explain the real complexity of the world to our babies. Post continues after video. 
1. They're the cutest baby.
No, they are and if anyone thinks they can show you a cuter baby they are wrong.
2. There is no limit to the amount of adorable baby clothes they deserve.
You're all for sustainability, but sorry, have you seen those tiny zip suits in the prints? It's very important they have as many of these as possible.
3. Helping out your niece or nephew's mum with household tasks isn't a chore, it's a blessing.
Unstack the dishwasher? On it. Take out the Tommy Tippee? Already done. They birthed a miracle and you're here to help.
4. THEIR THIGHS. 
Their chubby little legs are the best thing ever.
5. BUT ALSO THEIR CHEEKS.
Let's face it, the kid may not survive past one because you're going to eat them.
6. Your phone needs extra storage for all the photos.
You have approximately 3476 pictures and videos of them putting a rubber giraffe called Sophie in their mouth and you have no shame.
7. If you're childless, you're…considering kids?
In your niece or nephew's presence, the thought has crossed your mind more than once that you "might be ready." But it seems to be some kind of baby voodoo, because as soon as you get home to your not-very-together life, the spell is broken.
8. You are the cool auntie.
And you always will be. There is no possible scenario in the future where this kid will think of you as lame, or old, or weird. You're not the weird auntie.
9. Holidays like Christmas and Halloween are 1000 per cent better now.
First of all, there's a lot of scope for baby costumes. And then there's all the presents they're getting.
10. You thought you knew what love was…until now.
Once you laid eyes on that kid you knew it was game over. You suddenly cared for this human more than you knew was possible. You would do anything for them. And then you thought, geez, how must their mum be feeling?
What would you add to our list? Let us know in the comments.
Feature image: Getty.