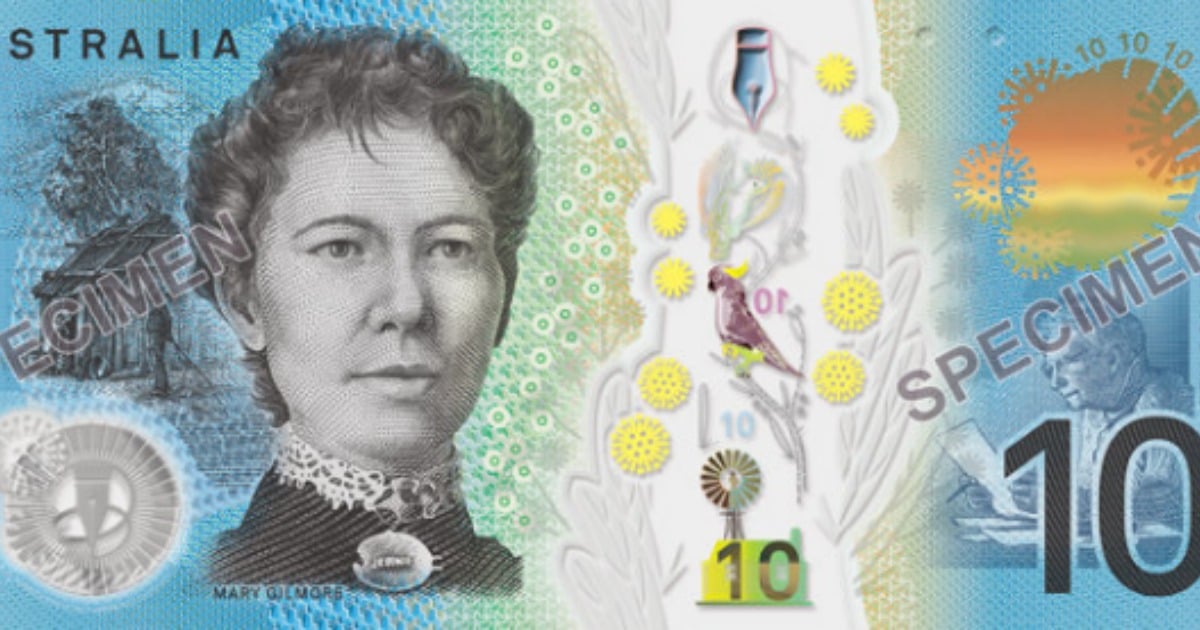 The Reserve Bank of Australia has unveiled the design of the new $10 note, which features similar graphics to the new $5 note released last September that received a mixed reception from the public.
The $10 note incorporates the same top-to-bottom clear window as the $5 note, a clear patch with a rolling colour effect, and a "tactile" feature to help the vision impaired community distinguish between denominations.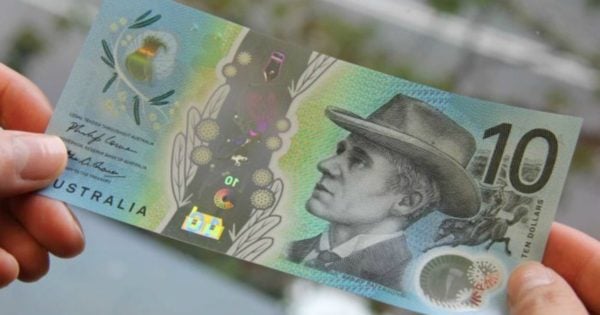 The $10 note pays homage through symbolism to Dame Mary Gilmore and AB 'Banjo' Paterson, two celebrated Australian writers synonymous with Australian heritage.
"Their work is recognised in several design elements on the banknote, including images of a pen nib in two of the clear windows and excerpts of their poetry in microprint," RBA Governor Philip Lowe said in a statement.
The notes also incorporate Australiana illustrations such as a horseman, which points to Paterson's classic poem The Man From Snowy River.
Each banknote in the new series will feature a different species of native Australian wattle and bird.