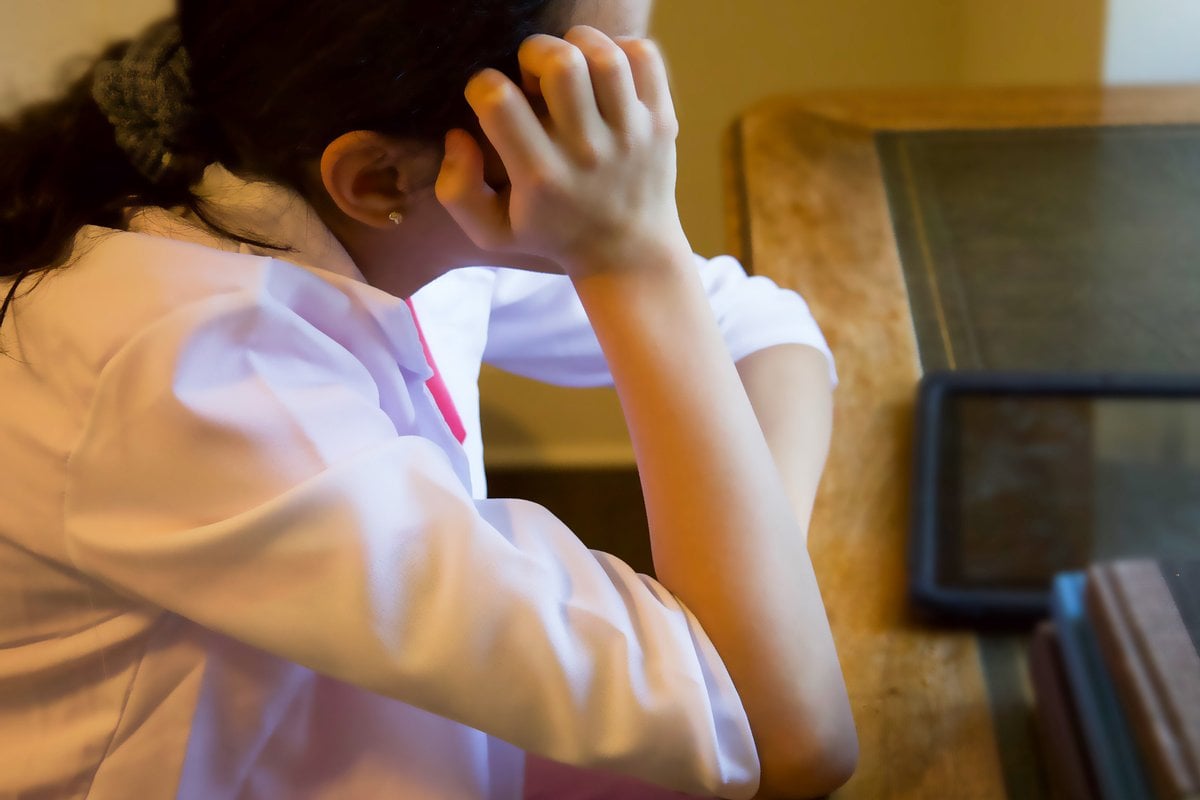 I used to love this time of year as a kid. 
There were the Christmas parties where everyone brought a plate of party food, the end-of-year celebrations and most of all; the presentation days and the days we got to bring home the reports.
Watch: The horoscopes home schooling their kids. Post continues below.
At the end of each year I would sit surrounded by my peers, nervously teetering between wanting my name to be called out for an award, and not wanting to have everyone look at me on stage.
My name would be called, and I'd walk to the stage, my heart pounding out of my chest. Red-faced I'd scuttle back to my spot on the wooden floor, and glance at my award, a circular medal with the words, "Most Proficient" engraved across them. 
Kid-me had no idea what that meant, and adult-me also just had to Google to double check the definition. Most years I received the 'most proficient' award, others were Hardest Working Student or other achievement awards.
I'm not bragging. I had two siblings who earned the same. 
The education system is made for people like us; Neurotypical human beings. It celebrates us, and rewards us. 
I am the owner of a Neurotypical brain. Like around 70 per cent of the world, I see a task, I understand the steps to complete it, and I get it done. 
I am the parent of a beautiful Neuro-divergent child who has been diagnosed with Inattentive ADHD and Anxiety. The education system isn't made for kids like her.
Presentation days also aren't made for kids like her, and neither are report cards. In fact the idea of both those things lights a fire inside me. 
Listen to Mamamia's podcast for parents, This Glorious Mess. Post continues below.
I'm not the sort of parent who thinks every child deserves a medal. I'm not. I'm all for celebrating individuals. I want the high-achievers to be recognised. I want the proficient kids to be handed that medal with pride. I want the fastest swimmer to be praised.