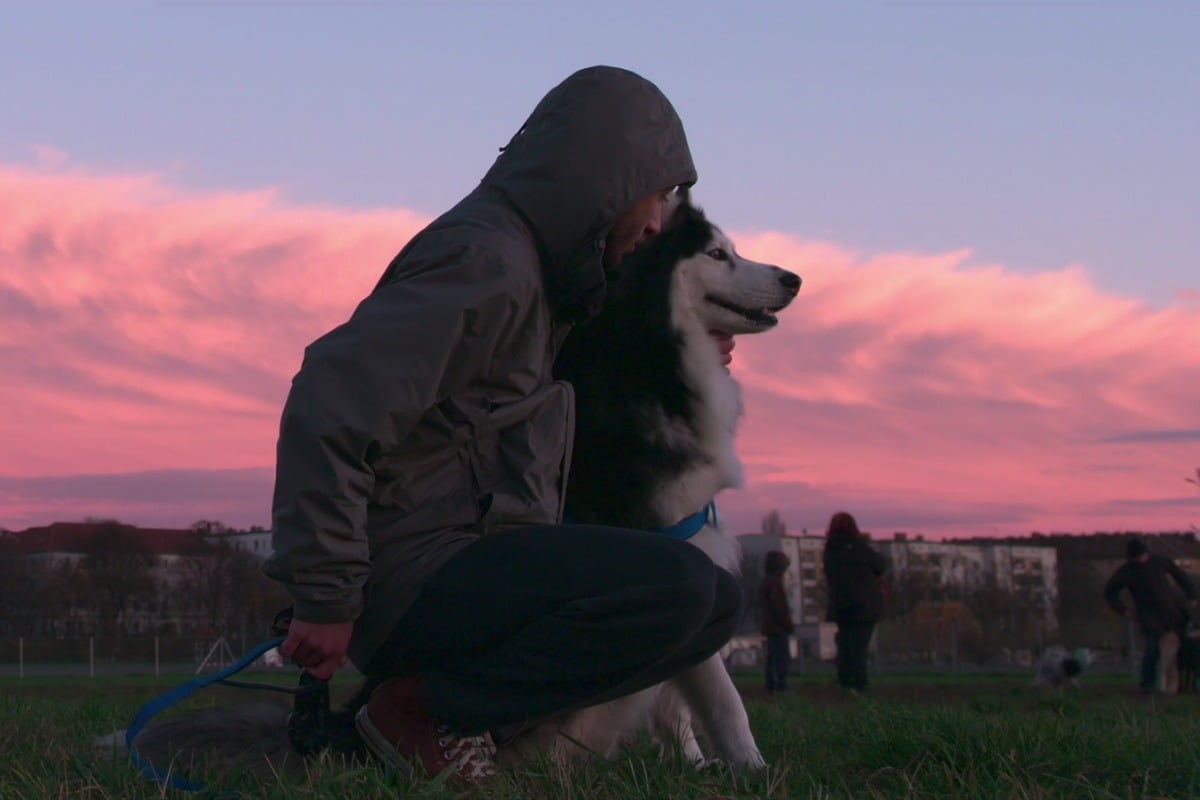 Netflix's 'Dogs' documentary series is here and it's moving viewers to tears across the world.
From a Labrador called Ice who travels with his fisherman owner Alessandro to the story of a young girl with epilepsy as she meets her new service dog, Dogs follows six heartwarming stories from countries all across the world, including the United States, Italy, Syria, Costa Rica and Japan.
But there's one story featured that's particularly heart wrenching.
The story of Syrian refugee Ayhem, and his loyal companion Zeus.
Check out the trailer for Dogs below.
In the second episode of the series, a man named Ayham watches a video of the home he left behind – war-torn Damascus, Syria.
With the sound of gunshots in the distance, Siberian Husky Zeus emerges from behind a wall.
Two years ago, Ayham escaped Syria. But he had to leave his beloved best friend Zeus behind.
"I knew I was going to be drafted into the army. And whenever there's someone requested in the army, they just take him," Ayham explained.
"It was my only option to leave my country."
Ayham was granted asylum in Berlin, Germany. But although this granted him safety and security, the one thing holding him back from happiness was the loss of Zeus.