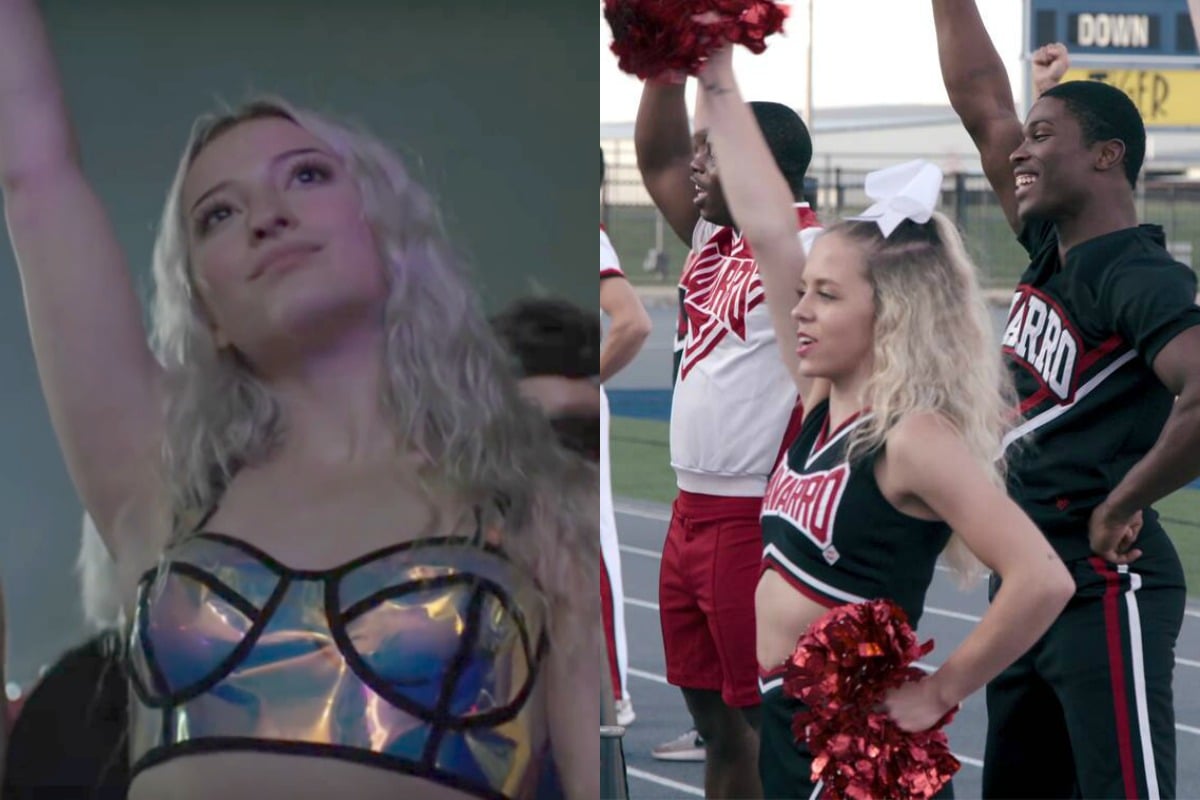 If you're anything like me, you've spent the days since you finished Netflix cheerleading documentary series Cheer devouring any content from the Navarro athletes you can find, stalking them on Instagram and wondering what life would be like if you could tumble like Lexi.
It really is that good.
The six-episode docuseries profiles a few select cheerleaders and their dedicated coach, Monica Aldama as they prepare for the 2019 National Cheer Association (NCA) Junior College Division National Championships and five Grand National Titles in competition at Daytona Beach, Florida.
Watch the trailer for Netflix's Cheer and you'll instantly understand the hype. Post continues below video.
It's inspiring, thrilling, edge-of-your-seat type stuff, and if you make it through the six episodes without crying… I don't believe you.
But like practically everything entertainment, some aspects of the story have been changed or embellished for dramatic effect. No, it's not the moves – the Navarro cheerleaders really did nail that pyramid – but well, these details aren't quite as they seemed:
Lexi's rave scene happened before she was kicked off the team.
In the final episode we learn that Lexi Brumback was removed from Navarro after being found in a car with illegal substances.
Her final scene sees her at a rave, while voice overs speak about her 'bad decisions'. But it turns out the rave scene was filmed months before Daytona.
"They made it look like that's all I was doing when I left, and that's not the case," Lexi told Entertainment Tonight.
She said she was "raving the whole time" she was at Navarro. It was about having fun, not making bad choices.
"It was like it was bad and about making bad decisions. They even put that quote in the rave scene and I was like, 'that's so messed up!' It's not about making bad decisions, it's about being in an atmosphere and listening to good music and enjoying yourself."
Instead of heading down a dark path, Lexi enrolled in another school after leaving Navarro before being given a second chance by Monica.