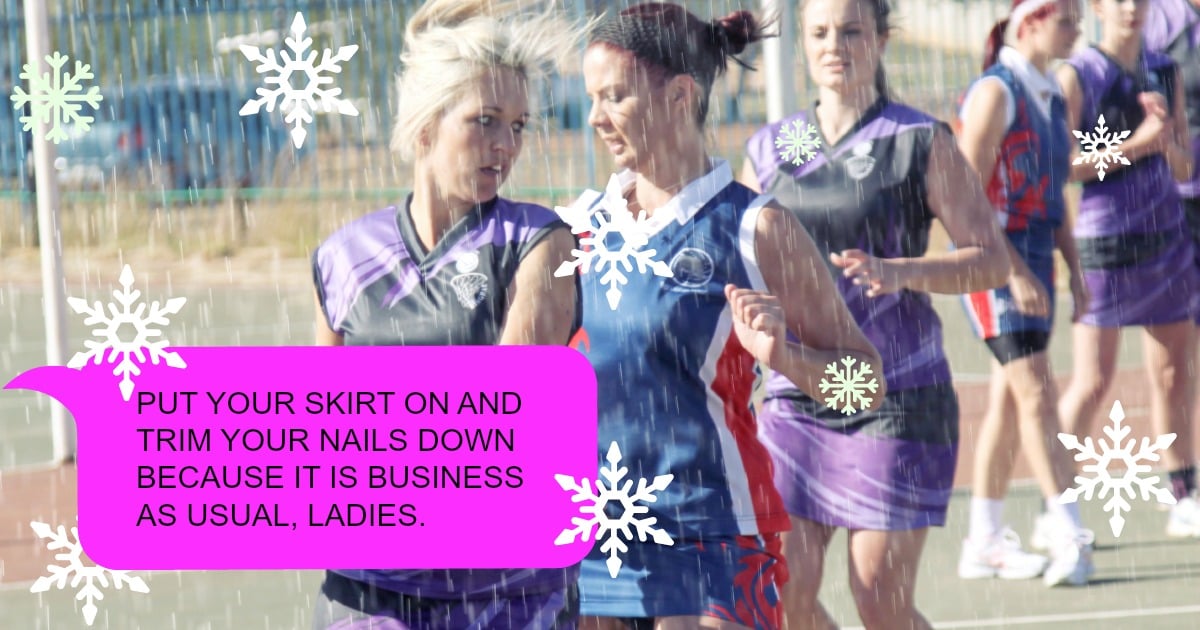 We're in the middle of a wintry weekend deluge.
Many parts of the country are being lashed with heavy rain, strong winds, and flooding.
So everyone, take cover. Batten down the hatches. Boil the kettle, get out the cocoa and put your snuggie on because shit is going down.
Oh, unless you're a Netballer. IN WHICH CASE, CARRY ON WITH YOUR LIFE. PUT YOUR SKIRT ON AND TRIM YOUR NAILS DOWN BECAUSE IT IS BUSINESS AS USUAL.
WHAT THE ACTUAL.
Ahead of this weekend, I perchanced upon the wet weather policy for Netball across this fine country. And, ladies, IT IS SADISTIC.
Click through for a gallery of some of our favourite sportswomen (Post continues after gallery):