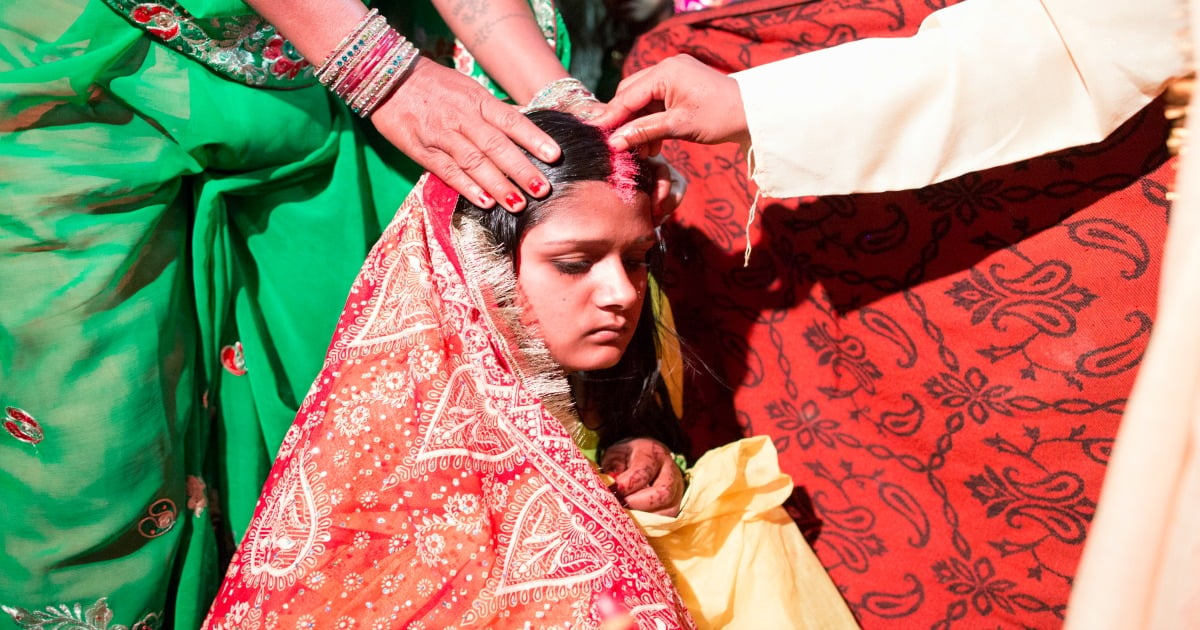 "The blood of the boys is as red as ours. A girl will one day become mother, and all boys are born to mothers. Why are girls treated differently?"
Punam thinks she's 16 years old, but she can't say for sure. What she can be certain of is that she's getting married tomorrow. She hasn't met her groom-to-be, Ashok, yet, but on her phone she has a grainy photo of him that reveals not much more than a dark silhouette sitting in a white plastic lawn chair.

"I'm afraid I do not know what awaits me. It was my uncle who found Ashok and made the agreement with his family. It is the community that decides what happens to me and my two sisters," she says.
When Punam's parents died, she and her two sisters went to live with their aunt. It was the only solution at the time, but today, money is tight and the family can no longer cope. They have nothing – dirt poor, illiterate and at the bottom of the caste system ladder – leaving few options but to marry off the girls.
"I will miss my aunt but Ashok is my saviour. He has a job in Bangalore – he sews bags by hand in a large factory and earns $100 a month. I will certainly have a better life."
Punam has a child's body and when asked how she is going to prevent herself getting pregnant, she whispers, "I do not know how to get pregnant."