With AAP.
The family of True Blood actor Nelsan Ellis have opened up about the circumstances surrounding the 39-year-old's shock death.
In a statement issued to The Hollywood Reporter, Ellis' manager, Emily Gerson Saines, said the star's had struggled with drug and alcohol abuse for several years prior to his passing on Saturday morning.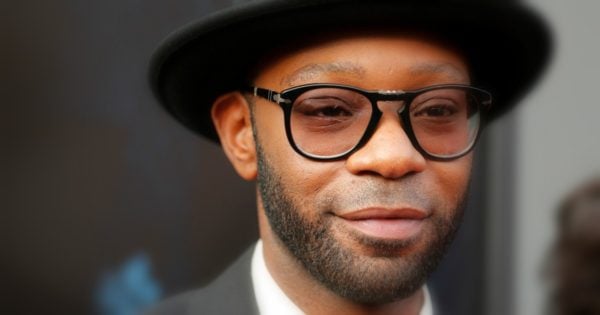 "After many stints in rehab, Nelsan attempted to withdraw from alcohol on his own. According to his father, during his withdrawal from alcohol he had a blood infection, his kidneys shut down, his liver was swollen, his blood pressure plummeted, and his dear sweet heart raced out of control.
"On the morning of Saturday July 8th, after four days in Woodhull Hospital, Nelsan was pronounced dead."
The statement described Ellis as a "gentle, generous and kind soul", and said his family believed Ellis "would want his life to serve as a cautionary tale in an attempt to help others."
Gerson Saines, confirmed the actor's death in an email on Saturday. The Hollywood Reporter, which was first to report Ellis' death, quoted her as saying the actor died from complications of heart failure.
The Illinois-born actor, who studied at Juilliard, played the role of Lafayette on the HBO drama from 2008 to 2014, and more recently appeared in the CBS detective series Elementary. He was also a playwright and a director.
"I have more makeup on than any of the females in the (True Blood) cast," Ellis once famously noted to the Philadelphia Inquirer. "Once they get me with the fake eyelashes and the eye makeup, I listen to some Rihanna and I'm there."
After 80 episodes over the span of seven seasons, Ellis walked away with a handful of sought after awards: Two Satellite Awards, an Ewwy for best supporting dramatic actor, and a NewNowNext Award for actor on the brink of fame.
Following the success of True Blood, Ellis moved from TV to film, landing key roles in movies like Get On Up, The Stanford Prison Experiment, Little Boxes, The Butler, and The Help.
Most recently, the actor could be seen in a lead role on CBS' Elementary, including the just-wrapped fifth season.
Ellis leaves behind his son, Breon, as well as seven siblings.