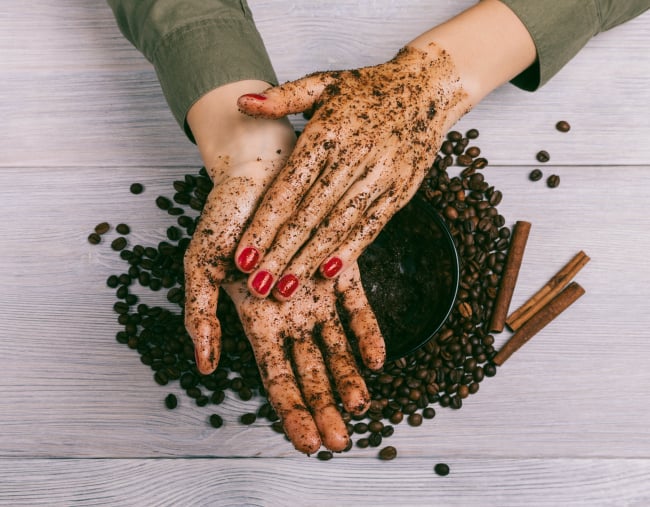 What's so good about rosehip oil? What makes bamboo so essential in a facial scrub? And what the heck is Jojoba oil, really?
For most of us, understanding the active products in natural skincare is an incredibly difficult process. But, with a little deeper diving, it doesn't have to be.
We talked to Sukin's Mykaela Najm to understand what the most common ingredients in our favourite natural skincare products actually do for your skin.
As an ingredient guru, Mykaela spends every day training staff in product knowledge. She therefore knows better than anyone that Sukin's range is 100 percent vegan and cruelty-free, and features no artificial colours, parabens, synthetic fragrances or harsh detergents. Big tick for that.
You'd be right to wonder how they can be so effective without all the chemicals we're used to slopping all over our skin.
When asked what makes natural ingredients so special, Mykaela tells Mamamia: "Natural products contain plant oils, which are so much more nourishing for the skin, rather than artificial or fake oils.
"Products like primose oil, avocado oil, rosehip oil, and jojoba oil are really good for the skin. They are really nourishing and full of essential fatty acids for the skin. They're really hydrating as well."
Let's put the spotlight on a couple of the most popular ingredients you'll see on the shelves:
Rosehip oil
When it comes to rosehip oil, she explained that the product is worth the hype.
"Rosehip oil is one of those oils that is so worth the value for money," Mykaela tells us. "It's so multipurpose, it's fantastic for really vibrant bright skin, it's fantastic for scarred skin, it's fantastic for dehydrated skin. It's a real all-rounder."
Sukin's rosehip oil range features day and night creams, a cleanser and the classic certified organic oil, which has gained cult status since its launch in 2008.