When Natalie Portman didn't turn up to the Oscars on Monday, despite being nominated for Best Actress for her role in Jackie, Hollywood knew something was awry.
Was the heavily pregnant actress on the brink of birth, or had she done so already?
E! News has revealed that the 35-year-old gave birth four days before the Academy Awards, managing to keep the birth of the baby a secret for well over a week as Hollywood distracted themselves with Oscars hype and controversy.
Her second child with her French choreographer husband, Benjamin Millepied, Amalia Millepied came into the world on February 22. Amalia joins 5-year-old brother Aleph who was born in 2011.
Portman and Millepied met on the set of Black Swan in 2009, of which the actress starred and Millepied choreographed. They were subsequently engaged in 2010 and married in June 2011.
In November, Portman appeared on The Tonight Show Starring Jimmy Fallon and touched on the struggle of being so small, and appearing heavily pregnant so early in the pregnancy.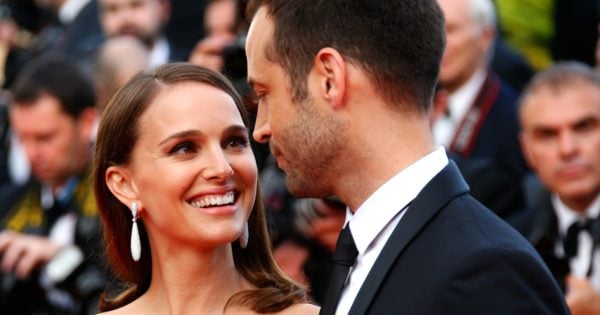 "It's weird because I'm a small person in general, so you show a lot faster and a lot more when you're small," she told the show.
"Everyone thinks I'm about to pop and about to give birth any minute, and I have months to go...I went to the store the other day to buy water and the guy at the checkout counter was like, 'Almost, huh?' I was like, 'No! Not at all!'"