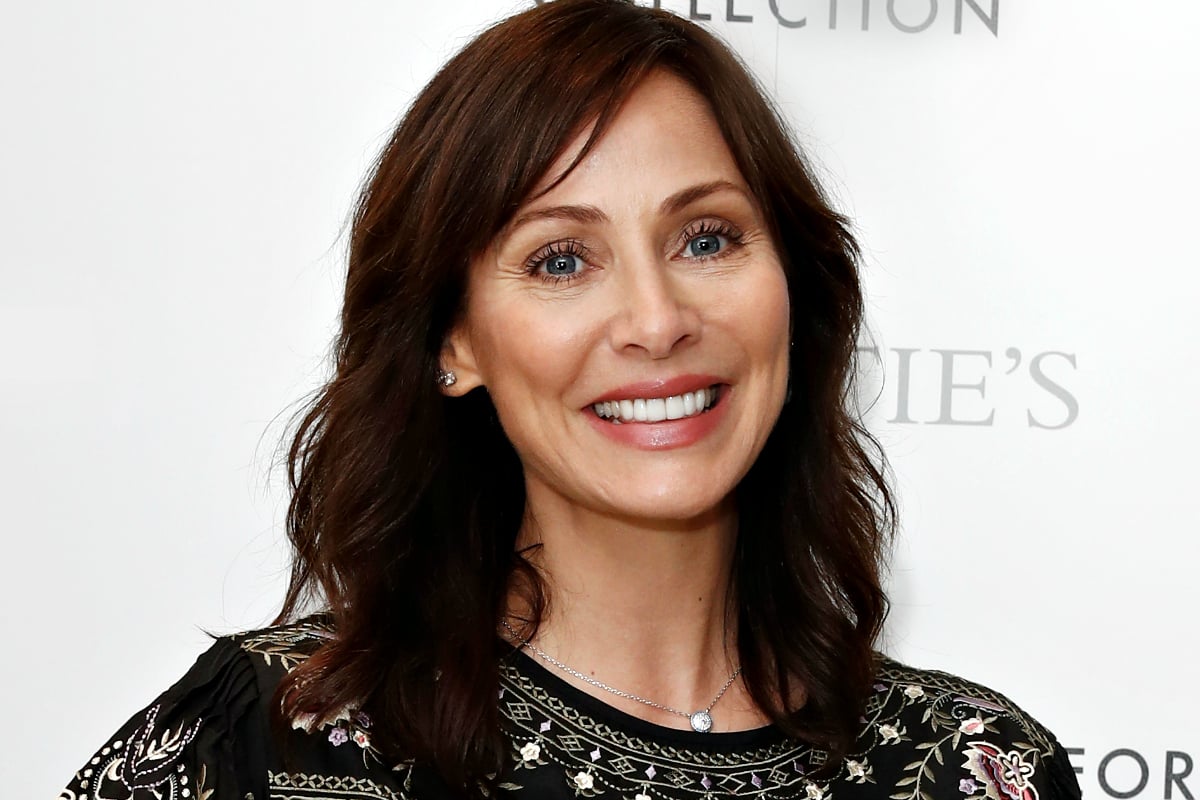 It would have been easy to miss. A picture shared by Natalie Imbruglia to her Instagram. Just her and a group of unfamiliar faces (record label executives, pehaps) celebrating her upcoming album. But swipe left and there's another tucked behind it. Natalie cradling her round belly, smiling.
"I'm very happy to announce that I have just signed a record deal with BMG!! What an AMAZING team," she captioned the photos. "And as you can see from the pic… there is another announcement… (no, I haven't swallowed a watermelon). I'm expecting my first child this [European] Autumn."
The 44-year-old wrote that the pregnancy is something she's wanted for "a very long time".
"I'm blessed that this is possible with the help of IVF and a sperm donor."
"I'm so excited about this next adventure," she added. "A new album and I'm going to be a mum!"
The singer is based in the UK, where she's been living throughout her storied music career.
Natalie Imbruglia: from Neighbours to the Grammys.
Natalie Imbruglia was just 16 when she first appeared on Neighbours in 1992. The NSW teen had left school to pursue an acting career and landed the role of Beth Brennan on the iconic soap opera. Her stint on the show spanned three seasons and 149 episodes, before she left the show and headed to London, in the footsteps of former cast members Kylie Minogue and Jason Donavan.
Natalie's dreams of forging a UK television career proved to be a struggle. She couldn't find work, money became tight. According to Esquire, she started charging British journalists and editors for interviews about her time on Neighbours.
But after meeting manager Anne Barret, Natalie was set on a path that would carve herself a record-breaking place in the music industry. Barret persuaded her to record demos of four songs; among them was a cover of an Ednaswap song called 'Torn'.