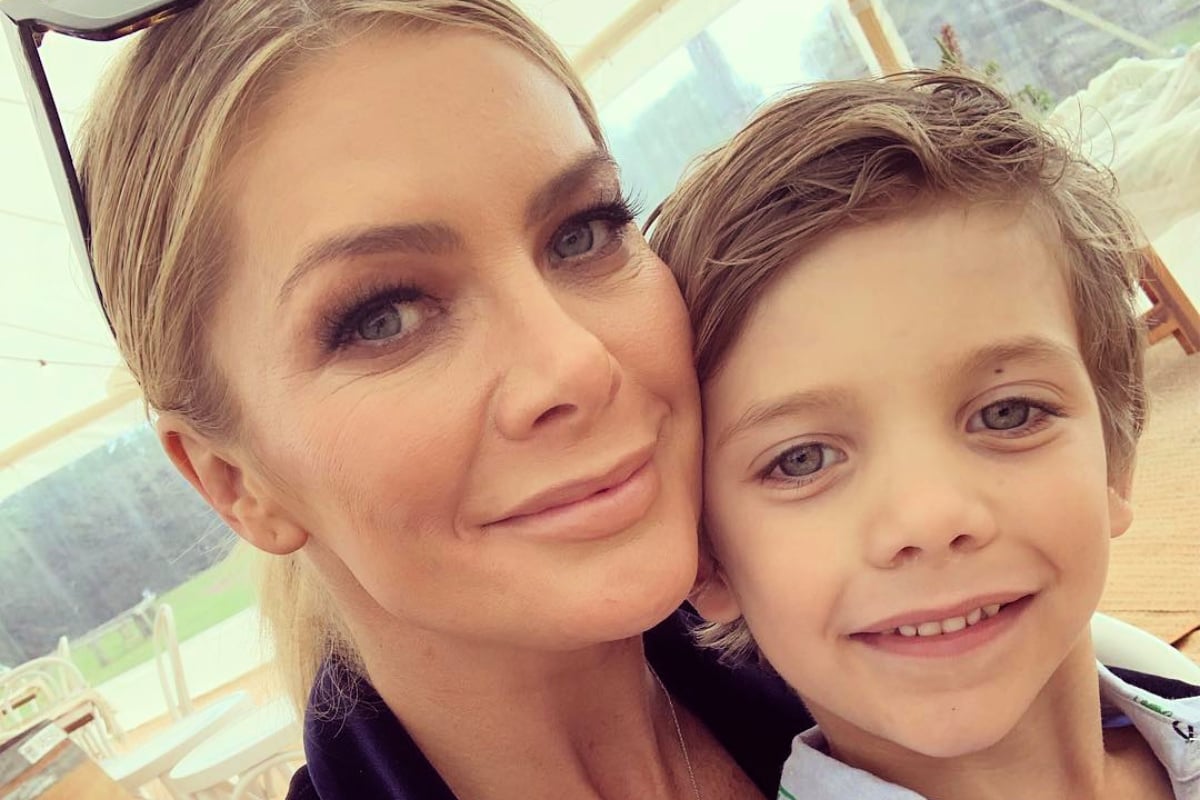 One morning in March last year, Natalie Bassingthwaighte woke up "frozen".
She couldn't breathe. She couldn't talk. That feeling lasted for six weeks.
The night before, the Australian singer and actress had been talking with a colleague at a function about their busy work schedules.
How their lives were so full on. How they were busier than ever. Bassingthwaighte's colleague even half-joked about how her son hated her because she was working all the time.
It was this conversation the 43-year-old believes ultimately triggered her breakdown.
Natalie Bassingthwaighte spoke to Mamamia's Holly Wainwright about raising a family when you work in the entertainment industry in the video below. Post continues after video.
In an exclusive interview with Stellar magazine, Bassingthwaighte shared the private, personal struggles that contributed to her poor mental health at a time in her life and career when, from the outside, it looked like she had everything.
"Even though it may have been said in jest, [what my colleague said the night before] really hit me. The next morning, I couldn't breathe. It was terrifying. I was curled up in a ball. That lasted six weeks," she said.
"I was so fragile, I didn't even want to get out of bed, let alone talk to anyone… my head was just full of negative talk."
One factor Bassingthwaighte said contributed to her breakdown was the physical and emotional strain of feeling like she had to be constantly working and earning money.