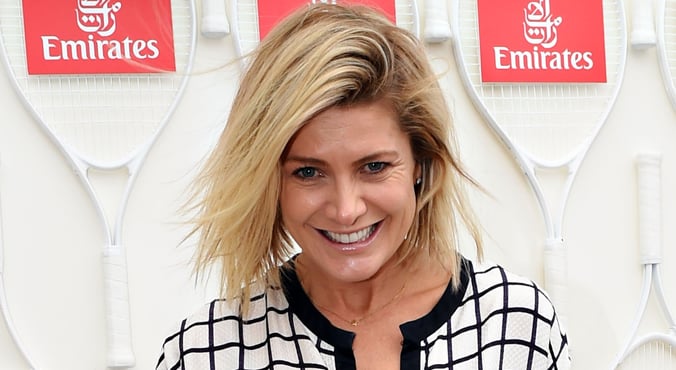 Image: Getty
The 'no makeup' makeup trend is one we've begun to roll our eyes at. Firstly, it takes makeup artists roughly 20 products to create that flawless 'I woke up like this' look.
Secondly, when celebrities and models do actually have flawless skin, it's more annoying than impressive. Like, don't they have enough talents without rubbing their perfect complexions in our faces too?
Nat Bassingthwaighte has chopped off her hair.
Yes, except when a celebrity does it for real.
Case in point: Natalie Bassingthwaighte. This week the 39-year-old eschewed heavy makeup on the red carpet for a natural face at a cocktail reception for the Australian Open.
Ok yes, she is wearing a really light coverage foundation (maybe a BB cream?), and there is a hint of shimmer on her cheeks and lips. But how refreshing is it to see wrinkles, pigmentation and slight under eye circles – all perfectly normal skin traits – on a celebrity?
Emma Freedman gives us a tour of her makeup bag.
This isn't Bassingthwaighte's first foray into makeup-free freedom. The X-Factor judge spent most of her summer holidays embracing a bare face. She captioned the below black and white Instagram photo, "Sleepy head!! Makeup free holiday in my hubby's tee."
Considering the hype around Sarah Harris' decision to not wear makeup when reporting on the bush fires earlier this month, let's hope more celebrities follow suit.
While we love to see the hottest makeup trends on our favourite Aussie faces, the real is much more interesting. 
10 of our favourite Nat Bass Instagram pics