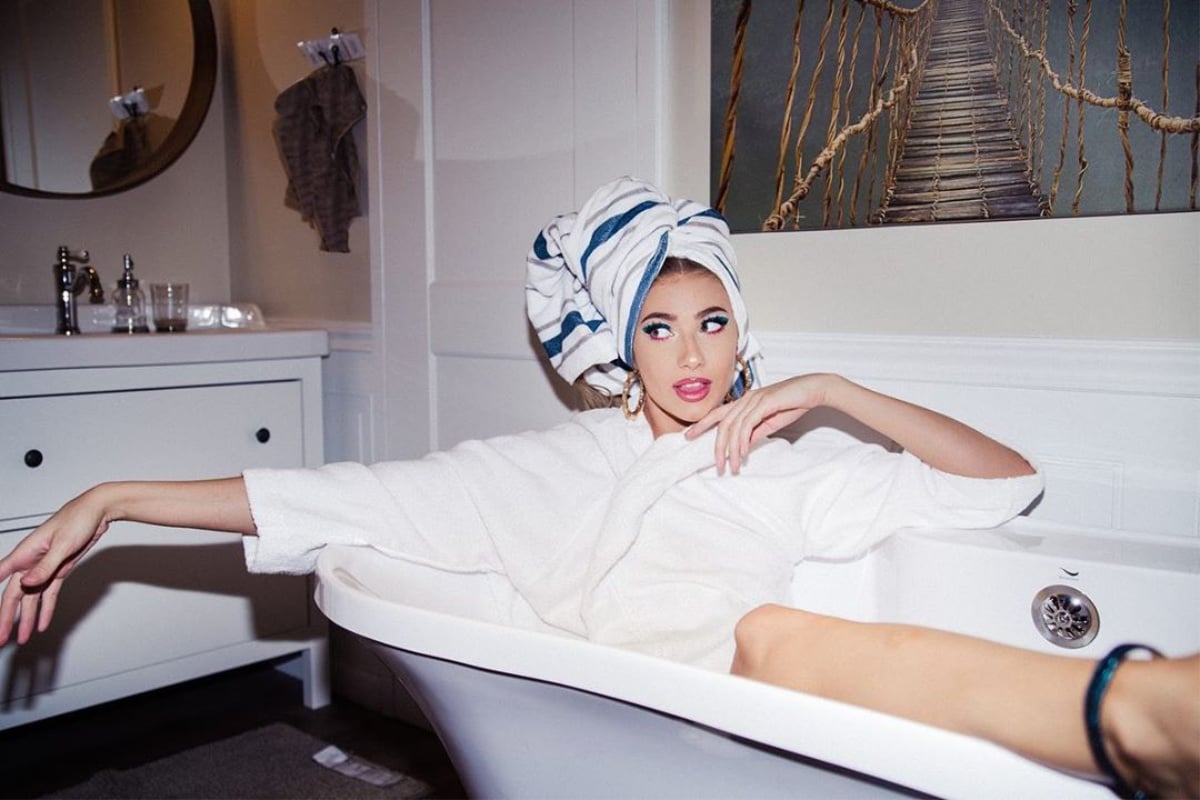 Bali is like Mecca for social media influencers, but if you're not quite up to a long flight to Indonesia… A trip to your local IKEA might suffice.
Sure, there are no beaches or beautiful Balinese scenery and the food is a little more Swedish meatballs than you'd expect in Southeast Asia, but if what you're after is a few good Insta shots over a fun travel experience (¯\_(ツ)_/¯), IKEA is a much cheaper option.
This has been proven by American influencer Natalia Taylor, who managed to fool her followers into thinking she was enjoying a lavish Bali holiday when actually, she was at the Swedish furniture store.
Natalia explains why she tricked her followers. Post continues below video.
So committed to the prank, Natalia got dressed up, had her hair and makeup done and headed down the road to IKEA with a photographer friend to stage photo shoots in the store's display rooms, simultaneously vlogging the whole thing.
"Ah yes, Indonesia, a gorgeous getaway full of tropical paradise and exotic photo opportunities, the perfect place to totally fake an influencer vacation and lie to all of my followers," Natalia said on YouTube, exposing her prank.
The video shows how she awkwardly staged the photo shoot as customers and even an IKEA staff member sort of… wandered around her, and removed a few of the super obvious IKEA tags from the shot.
As she explained, post-awkward photo shoot, she began her elaborate scheme by posting selfies and an image outside a plane window to make it look like she was in transit.
Then… she began posting to her feed.
"The queen has arrived #bali," she captioned her first set of images, tagging the location as Bali, Indonesia.
 

View this post on Instagram