Liquid lipstick lovers, rejoice. I've finally found the holy grail.
Introducing Nars Powermatte Lip Pigment, $38.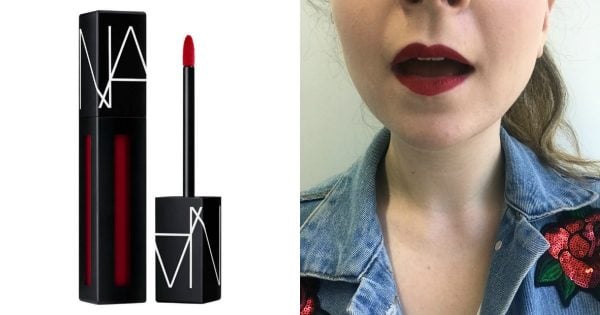 Image: Mecca/Brittany Stewart
It's very pigmented, quick drying without drying out your lips, genuinely lasts for hours without needing touch ups and always stands up for the pregnant and elderly on public transport. Basically, it's the bloody best.
As well as not being chalky - the price you often pay for intense colour with other liquid lipsticks - it's so lightweight it barely feels like you're wearing anything on your lips.
The only downside to this? You will genuinely forget you're wearing lipstick on your lips and touch said lips and then get lipstick all over your face. Or maybe that's just me.
Launched back in August, there are 19 colours to choose from, ranging from pink to nude to black.
I personally love the red shades, from a vibrant orange-based red (Light My Fire) to a dark and brooding burgundy (Under My Thumb).
Today I'm wearing my dream red (wearable enough for day time, bold enough to hide a bad hair day) 'Don't Stop'.