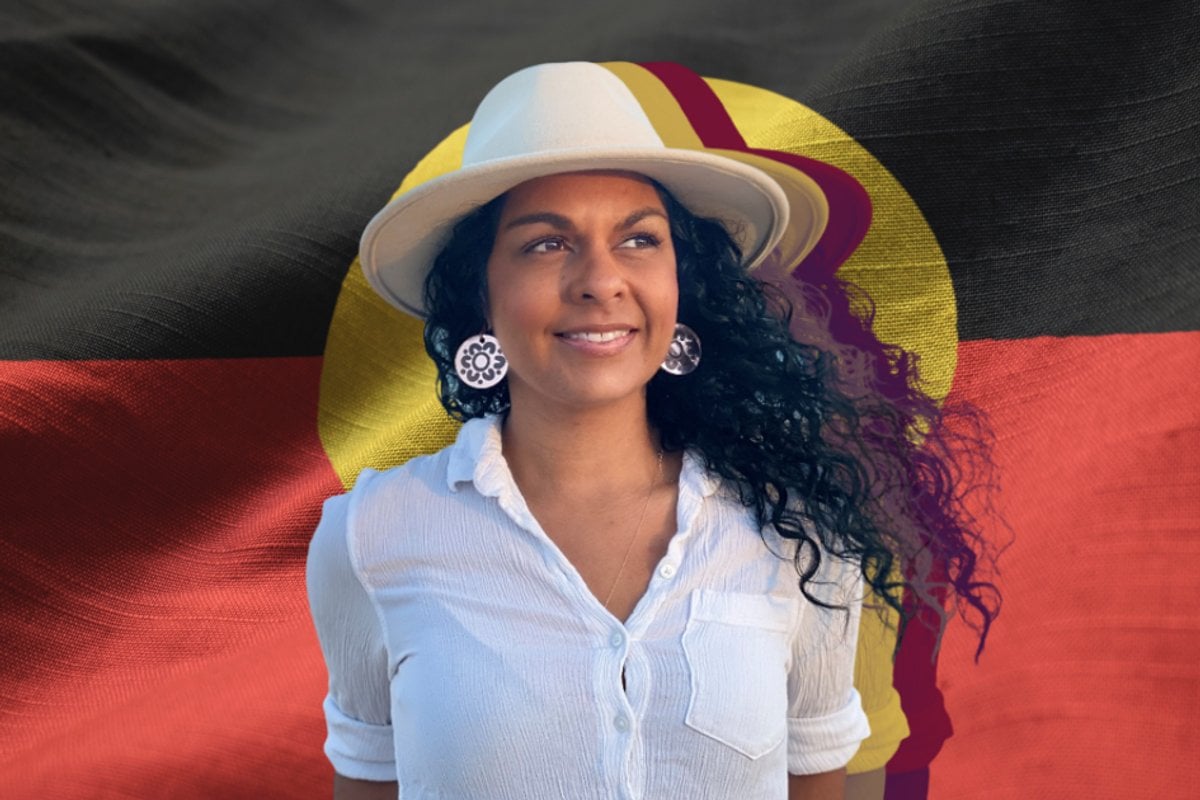 In 2021, Mamamia will only refer to January 26 by its date, to acknowledge that it is not a day of celebration for all Australians. If you want to be an ally this January 26, we urge you to sign this letter to your MP about the Uluru Statement from the Heart, which calls for constitutional change and structural reform that recognises the sacred, ancient spiritual link Aboriginal and Torres Strait Islander people have to their land.
On many Australian calendars, January 26 — the anniversary of British colonisation — is marked as a day of celebration. For many First Nations people, it's one of mourning.
In a special edition of Mamamia's interview podcast, No Filter, Whadjuk Noongar woman and 10 News presenter Narelda Jacobs invited three Indigenous women — each change-makers in their field — to contemplate the legacy of this fraught date; for themselves, their families and our institutions. And crucially, to consider a way forward for this country that will ensure no one is left behind. 
The following is an excerpt of Narelda's chat with Teela Reid, a Wiradjuri and Wailwan woman and lawyer from NSW.
Teela was Australia's Female Indigenous Youth Delegate to the United Nations Permanent Forum, the first Indigenous person to be elected on the UNSW Law Society as Vice-President (Social Justice), and famously took former Prime Minister Malcolm Turnbull to task on Q&A in 2017 over his failure to adopt the Uluru Statement of the Heart.
Why won't you respect Indigenous Australians' desire for a First Nations Voice and take it to a referendum? @TurnbullMalcolm responds #QandA pic.twitter.com/ugaj5YfqoS

— QandA (@QandA) December 11, 2017
Narelda: Teela, you are a criminal lawyer. You represent clients every day in court. I read an article recently from the UK of a black lawyer, a man, who kept getting mistaken for his client. Has that ever happened to you in a courtroom?