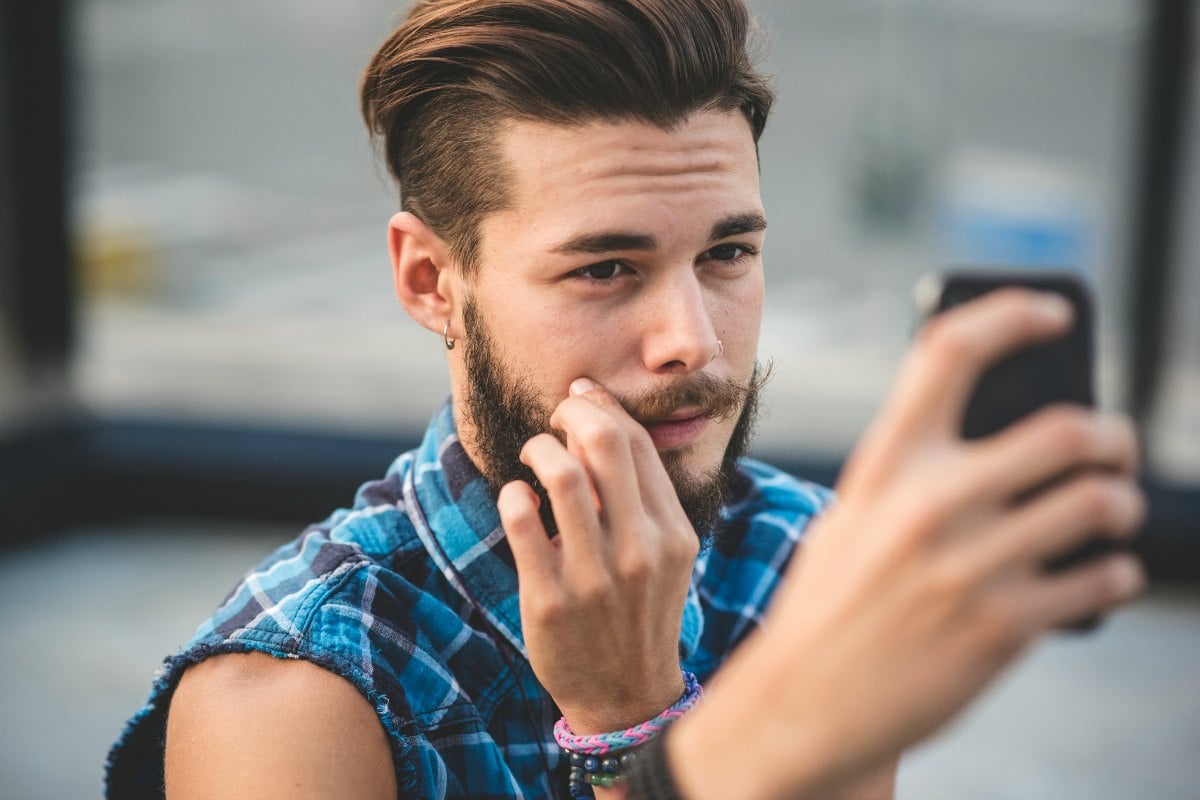 Mirror, mirror on the wall…
You've met someone amazing, and the sparks are flying. He's handsome, charming, funny, and showers you with attention – but something seems just the slightest bit…off.
Maybe he's overly sensitive to criticism, or talks about himself just a little too much. Or maybe you notice that he doesn't always seem to be listening to you, and frequently interrupts you. Alarm bells start to go off, but you can't help but wonder: are you being too harsh? After all, aren't we all selfish, when it comes right down to it?
The answer, of course, is yes; we're all selfish – to a point. There's a difference between getting caught up in your own worries and becoming overly self-involved now and then, and being a full-fledged narcissist.
The single ladies of the Mamamia office share their dating tales:
Narcissistic Personality Disorder, or NPD, is defined by the Mayo Clinic as a disorder "in which people have an inflated sense of their own importance, a deep need for admiration and a lack of empathy for others." Underneath this showy exterior, however, narcissists have poor self-esteem and crumble at even the slightest whisper of criticism.
A relationship with a narcissist may start out with butterflies and fireworks; they're often extremely good looking, charismatic, and charming, and they love to sweep you off your feet. But don't be fooled: it's not about you. It's about them. They love the feeling of making someone fall in love with them. Knowing that you're thinking about them, anxiously anticipating their every text, counting the hours until your next date, feeds their unquenchable egos for a little while – until they get tired of you and move on to the next conquest.
There are a lot of different brands of arseholes out there, from your run-of-the-mill f**kboy to the guy who just can't commit. But if you're wondering if the guy you're dating might be a narcissist, here are a few red flags that could mean he has NPD…