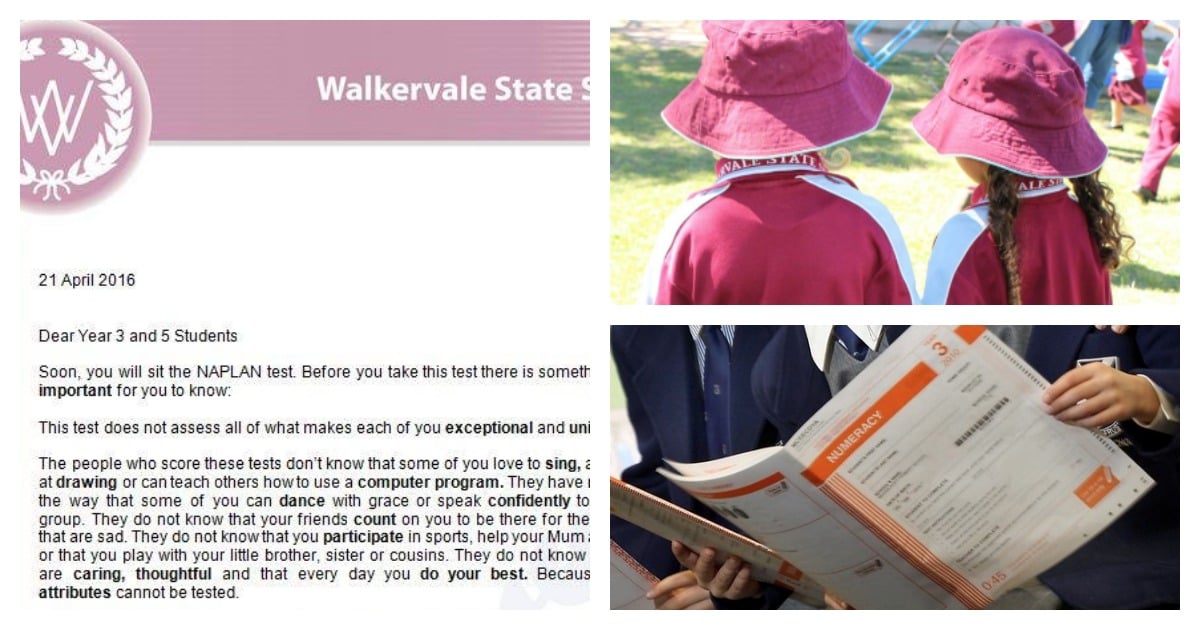 This morning right around the country thousands of parents will get up early to cook their children breaky.
They'll put a little extra care into it, a little extra time.
An egg instead of cornflakes. An extra piece of toast.
They might pack a treat or a short note in their child's lunchbox, they'll whisper words of reassurance in their child's ears as they kiss them goodbye.
These are the thousands of children right around the country who start the first of this year's NAPLAN tests. The National Assessment Program – Literacy and Numeracy for students in Years 3, 5, 7 and 9.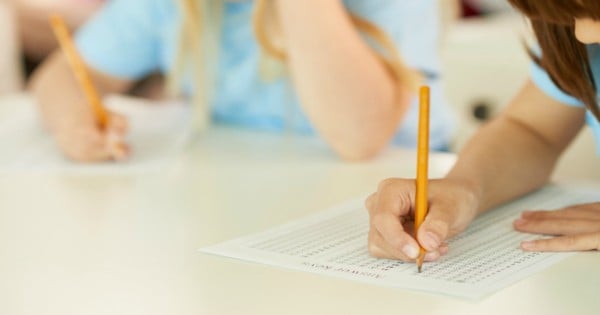 This week one million children sit NAPLAN. Via IStock.
Across Australia one millions students will this week sit tests in numeracy, reading, writing and language conventions.  Tests that year in and year out create controversy and for some students and parents are an ongoing source of anxiety.
This week two letters from two very different sources about NAPLAN are making the rounds.
They both aim to create reassurance that NAPLAN is simply a diagnostic tool, not a high stakes exam. They both seek to ease fears and anxiety about what this week will bring.
The first, an open letter from the Australian Curriculum, Assessment and Reporting Authority was sent to teachers and parents asking parents to "help keep Naplan in context."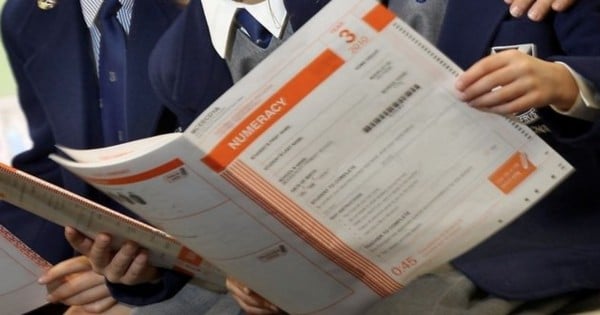 Parents have been asked to "help keep Naplan in context." Via Facebook.
"Some students may feel anxious about NAPLAN but it is up to the adults in children's lives to help keep NAPLAN in context," chief executive Rob Randall said in an open letter.
"It is a test that is only taken four times in a child's schooling life — over three days there are four tests that take around one hour each."
"NAPLAN tests what students should already know from their everyday learning and there are no prizes or repercussions for doing well or not so well in the tests."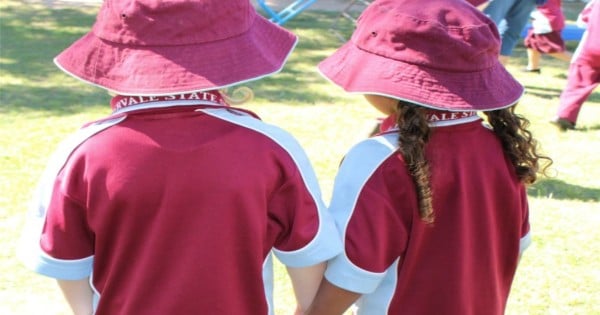 Walkervale State School in Bundaberg sent out the letter to students to remind them of just what a test like NAPLAN means. Via Facebook
The second letter is aimed more at the students, initially it was aimed at just a small student body, but when it was read by these students and their parents they couldn't help but share it.
The school, Walkervale State School in Bundaberg sent out the letter to students to remind them of just what a test like NAPLAN  really means.
It was shared and copied to Facebook where it went viral with more than 3 000 shares from the school's Facebook page alone.
Post continues after video...
The letter was sent to remind their students that no matter how the children "perform" on the day, or how they "score in the test" its not a reflection of who they are or who they will become.
It was sent to remind them that they are  each, in their own way "exceptional and unique" and that they deserve to be recognised for that.
The letter says that the test "does not assess all of what makes each of you exceptional and unique."
"The people who score these tests don't know that some of you love to sing, are good at drawing or can teach others how to use a computer program" the school writes.
"They have not seen the way that some of you can dance with grace or speak confidently to a large group. They do not know that your friends count on you to be there for them when they are sad. They don't know that you participate in sports, help your Mum and Dad or that you play with your little brother, sister or cousins. They do not know that you are caring, thoughtful and that every day you do your best. Because these attributes cannot be tested."
The principal reassures students that  NAPLAN scores only "tell you how you did on that day" but that "they will not tell you everything."
"They can't tell you that you have improved on something you once found difficult. They can't tell you that you brighten up your teacher's day. They can't tell you how amazingly special you are."
"So come to school ready to do your best for the NAPLAN test and remember there is no one way to 'test' all of the wonderful things that make you, YOU!"
Since it went viral the school wrote on their Facebook page that they are aware its not the first time a school has sent a letter like this but that it represents "the ethos" that they "hold dear at Walkervale"
"We would like to acknowledge the overwhelming response we have had to this letter" the school writes.
"We wish to confirm this is a letter similar in content to letters that have been published by others previously, we are not claiming it is our original work, it does however represent the ethos that we hold dear at Walkervale."