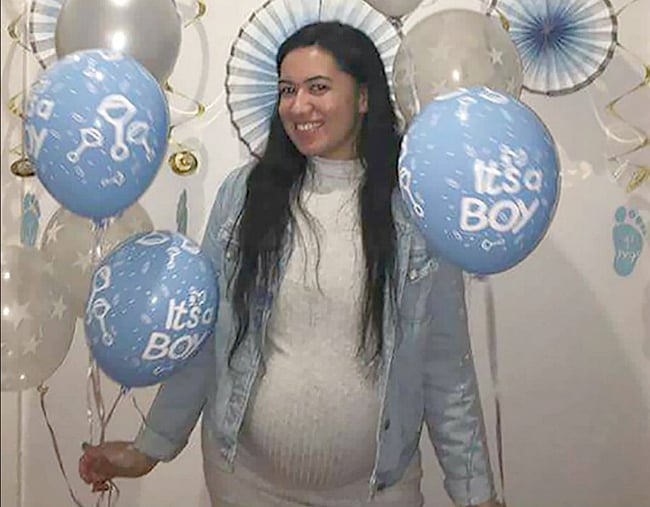 With AAP.
1. A nanny faked her pregnancy and kidnapped a baby she was trusted to care for.
A New Zealand nanny who faked her pregnancy and kidnapped a child to continue the ruse has been jailed in Auckland.
Nadene Faye Manukau-Togiavalu, 21, was sentenced on Tuesday to three years behind bars for kidnapping, burglary, criminal harassment, making an intimate visual recording and dishonestly using a document in Auckland District Court, The New Zealand Herald reported.
After wearing a fake pregnancy suit and staging a baby shower, Manukau-Togiavalu enlisted the help of her 18-year-old cousin, Sydnee Shaunna Taulapapa, to kidnap a then 11-day-old baby from a family for whom she had been working.
The father of the child, who remains unnamed, was home at the time of the kidnapping but had fallen asleep. He woke the following morning to Manukau-Togiavalu yelling that they'd been robbed and realised his daughter's cot was empty.
Nadene Manukau-Togiavalu held her cousin as he bled to death after a Grey Lynn street fight.

Less than three years later she had faked a pregnancy, faked documents to get a job as a nanny and kidnapped the baby she was trusted to look after.https://t.co/xJvpPQx0np

— RNZ (@radionz) July 3, 2018
CCTV footage at the family's Epsom home captured Taulapapa entering through the back door and leaving moments later with the newborn in her arms. The father said "it was like watching something from a horror movie".
"I saw a female wearing a balaclava, peering through our back window," the Herald reports. "She exited through the same door carrying bags and the most precious thing in our lives."
The newborn was found later that day. But in her address to the court during Manukau-Togiavalu's sentencing, the little girl's mother said "it was the worst seven hours" of her life.
"Many people have called this a parent's worst nightmare and it was for me," she said.
The new mum had been recovering from a medical procedure at the time of the kidnapping, and had enlisted the help of Manukau-Togiavalu, who was recommended to them by a nanny agency.