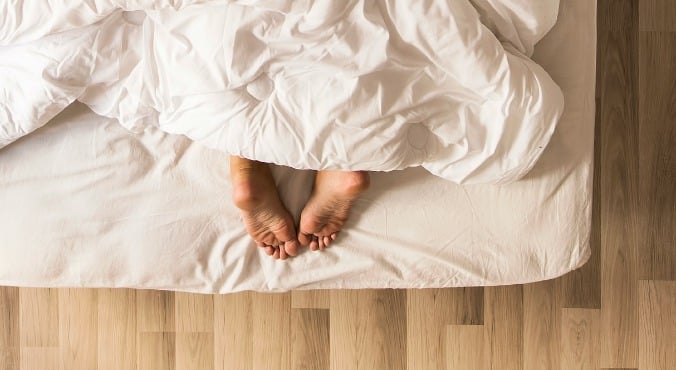 Image: iStock.
Romantic trysts with George Clooney. Animals. Weird fights with your friends. A feeling of falling. Sitting your HSC, again, completely unprepared.
While we all have our own strange dream landscape, it turns our that there are some universal dreams that we've probably all experienced at some point. So what exactly do they mean? Dream analysts (yes, it's apparently a thing) break it down.
1. Being naked in public.
People often describe it as their worst nightmare, but being totally or partially naked can be very, erm, revealing.
According to Brisbane-based Dream Analyst Jane Teresa Anderson the key is determine how you felt in the dream – were you confident or embarrassed or ashamed? (Watch: People confess their last sex dream. Post continues after video.)
"This dream theme comes up when you're feeling – or fearing – that people have seen right through the image you've been trying to project to the heart of the real you, your emotions, beliefs, and secrets. You're feeling exposed," she explains.
"If you feel embarrassed in your dream, you're embarrassed about people seeing the real you. If you're feeling free and confident when naked in your dream, you're discovering the freedom of being authentic, not worrying what people think, and the confidence that this freedom inspires."