Blogger, stylist and director for e-commerce store The Connection, Nadia Bartel has announced on Instagram that she's pregnant with baby number two.
Wife to former Geelong AFL star Jimmy Bartel, the couple currently have one child – two-year-old Aston.
Bartel is currently 15 weeks pregnant with another son, and it would appear Aston is already set on naming his little brother himself.
When prompted for a name the toddler declared that he would very much like his baby brother to be called "Lachie," however, his parents aren't so sure, with Nadia unfortunately confirming as much in her caption.
Luckily he still has approximately 23 weeks to make his case.
Dad, Jimmy, has also shared photos of their unborn child's ultrasound exam, and it looks like he's already very smitten with baby number two.
Immediately after her pregnancy reveal, the style maven and business owner also posted a photo on her Instagram stories which cleared up a few ermm… miscommunications.
Having shared a photo of herself in a low-cut top a few weeks ago, apparently some fans were under the impression that Nadia had her "boobs done," which we now know to be pregnancy hormones.
"And for all you people that messaged me after this pic and thought I had my boobs done…. I so wanted to tell you, no.. they are just my pregnant boobs," she wrote.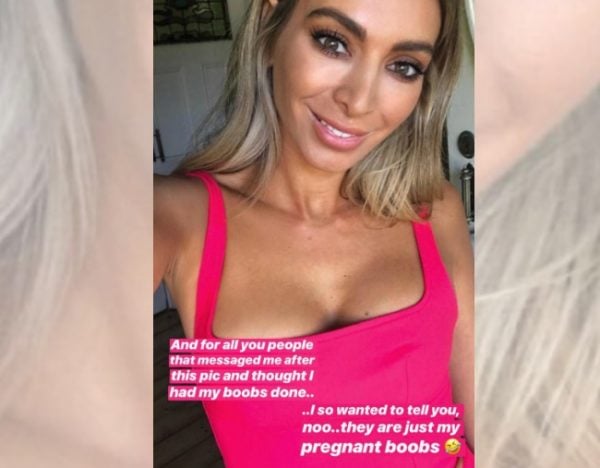 Ahhh.... the miracle of life, eh?