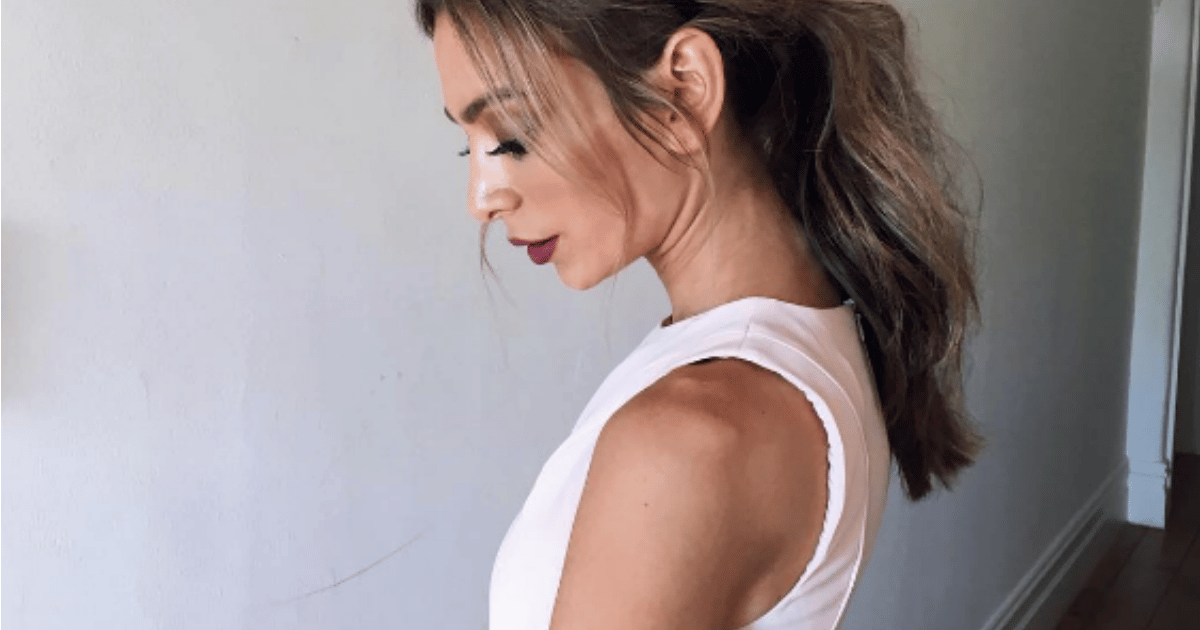 It's no secret that this year has been all about the jumpsuit – from Jennifer Lopez's birthday outfit to the red carpet to The Bachelor, they've been everywhere.
Now we might have just stumbled upon what is set to be the most popular jumpsuit of 2016.
In less than a week, we've seen it on four different people – three at the races alone.
Yep, it's definitely a 'thing'.
Meet the 'Yari' pantsuit that Nadia Bartel, Snezana Markosi and blogger Jessie Habermann aka C'est Vogue are currently loving.
It's a standout piece from the latest Resort16 Gold by MISHA collection by Misha Collection, an Australian brand that's quickly earned fans in celebrities like Khloe Kardashian, Gigi and Bella Hadid, Rosie Huntington Whitely and Jennifer Lopez.
They were also responsible for another statement-making jumpsuit this season – Jennifer Hawkins' red Melbourne cup number. (Post continues after gallery.)
Jumpsuits were also big on The Bachelor.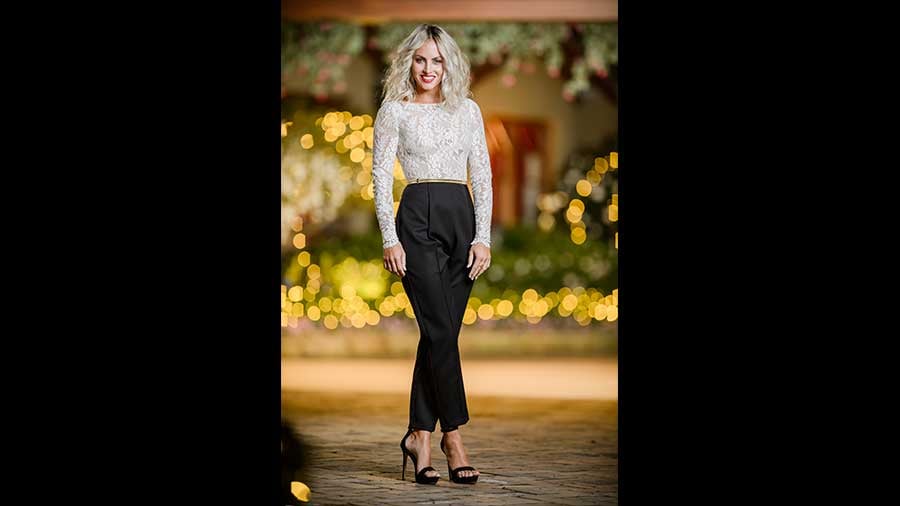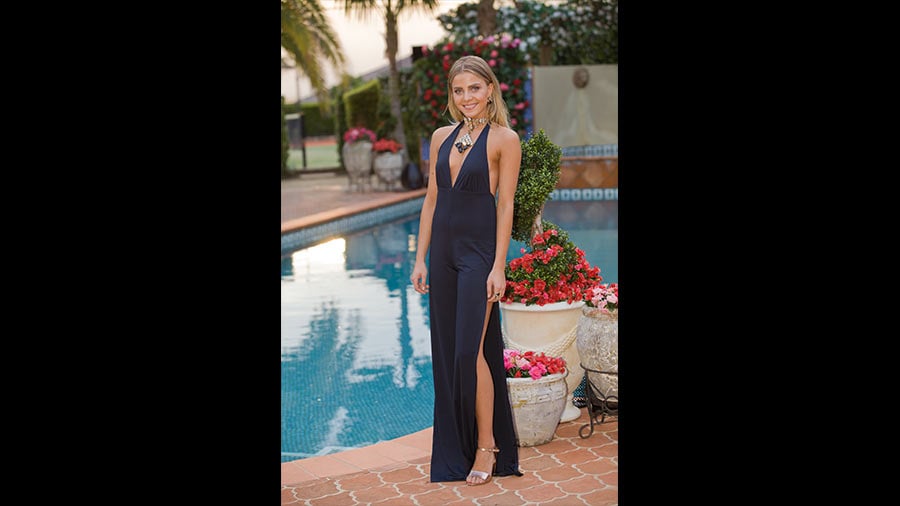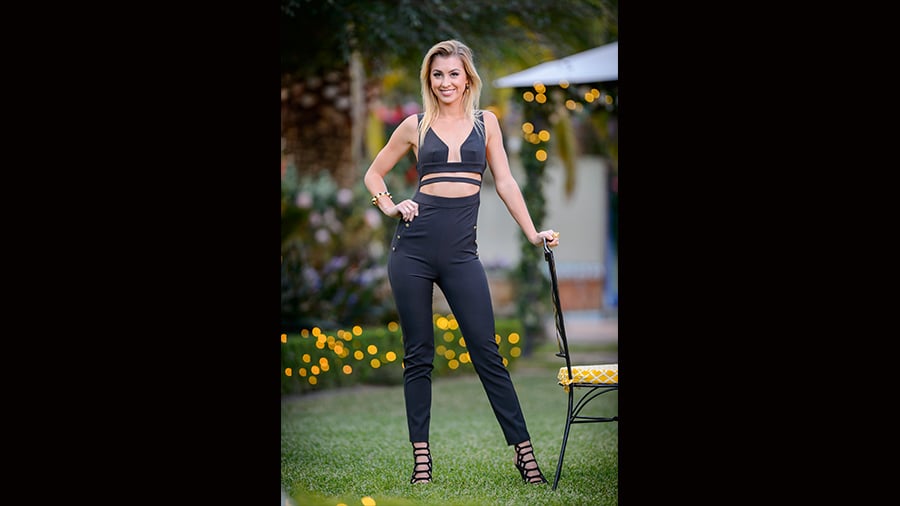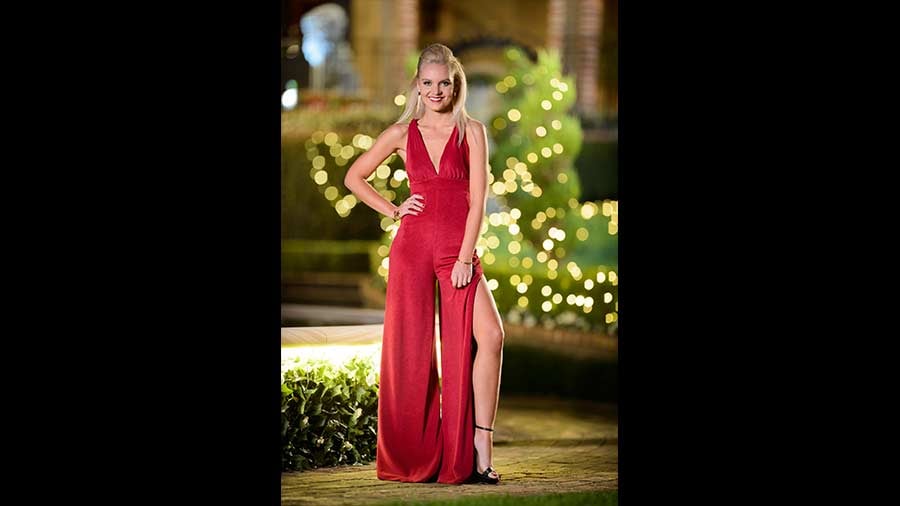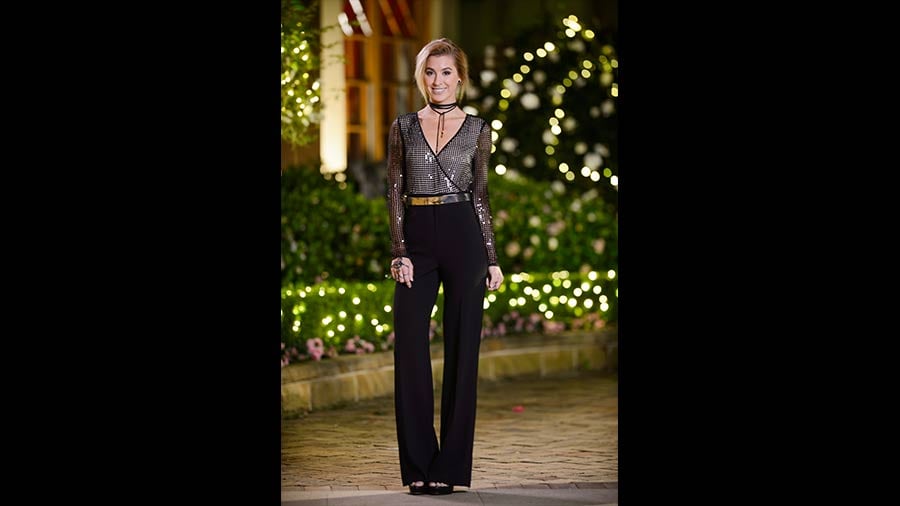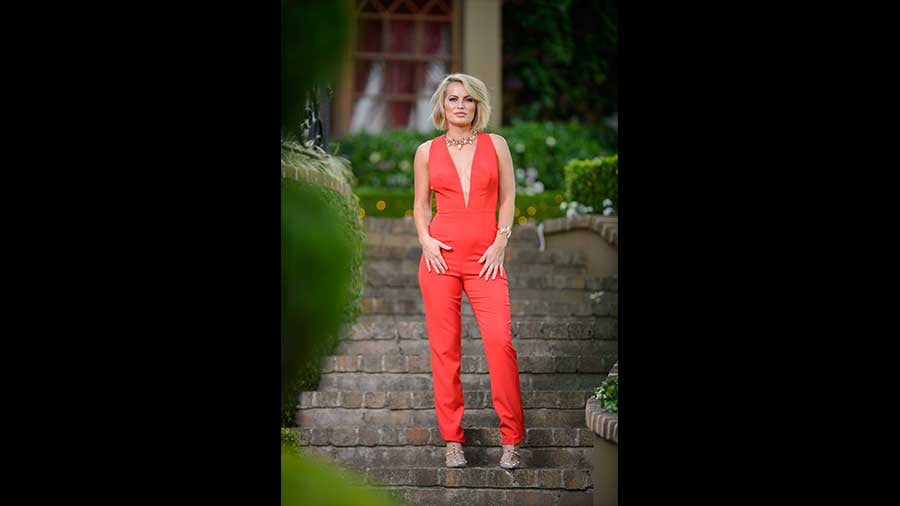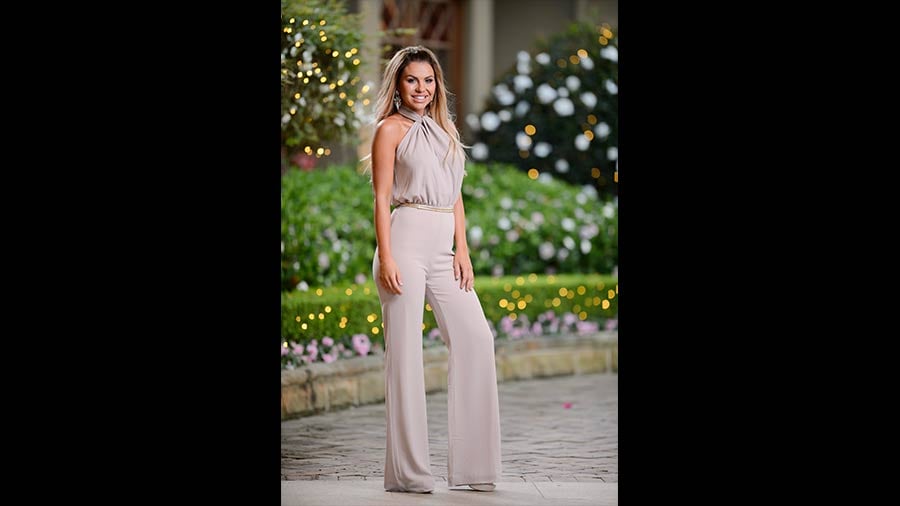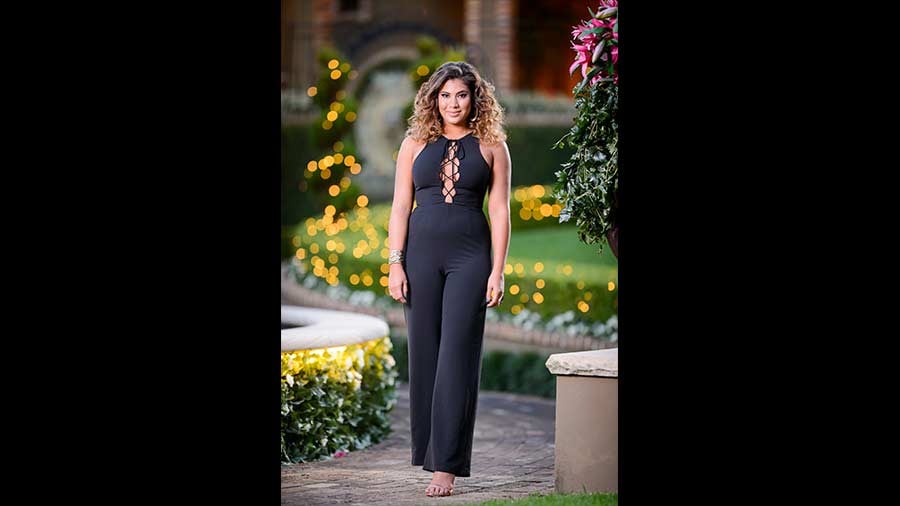 The limited edition pantsuit is made in entirely in Melbourne and features a high neckline and a high-waisted pant with a straight leg designed to flatter and elongate the body.
And can we talk about that statement sleeve?
With one over-sized bell sleeve and one sleeveless side, let's just say it's ideal for Melbourne's temperamental weather – just take care it doesn't get in the way when eating dip (or any food for that matter!)
Available in black and salmon, it's available to purchase now for $1,000. You'll want to be quick though – the salmon is already down to limited sizes and the black looks like it could be almost already sold out.
If you can't get your hands on the pantsuit, you're still in luck – there's the 'Sharis' dress that also features a similar single sided bell sleeve as seen on model Steph Claire Smith, available to preorder for $700.
If both are sitting a little outside of your price range, there are plenty of other black jumpsuits in stores that will be friendlier to your bank account.
Some other great options are the Bec and Bridge Black Orchid Jumpsuit, $280, ASOS curve playsuit with bell sleeves, $88 (yes, it's navy but it's got great sleeve and back details!) and for something ultra dressy, Sass and Bide Velvet Skies, $690.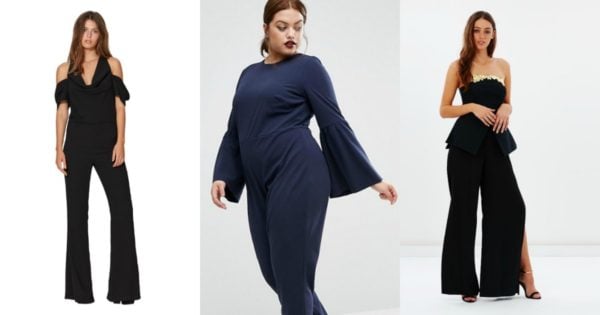 Image: Bec and Bridge, ASOS and Sass and Bide. Image: David Jones/ASOS/Iconic