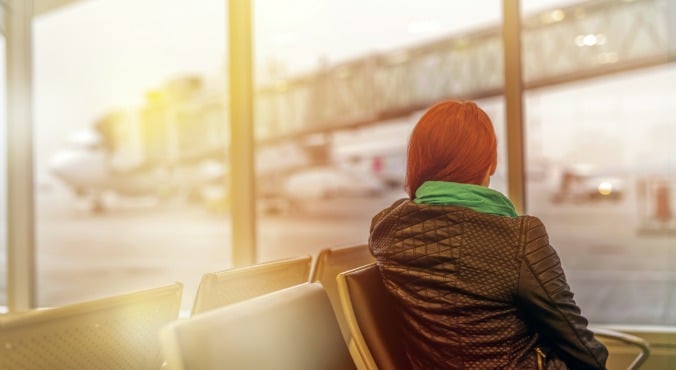 Warning: This post deals with suicide, and may be triggering for some readers.
Just a few short years ago, my entire life was turned upside down.
Whilst at work, I received a devastating phone call informing me that my partner had made an attempt on his life.
The depression and anxiety had come on suddenly and within a week, leaving this world seemed his only option.
What followed were several years of torment, anguish and unimaginable stress for not only myself, but for our children, close friends, and extended family as we rallied to help him through his darkest days.
We were committed to try anything that would help release the hold this hideous disease had over his mind and thoughts. All the while, we were dealing with a drastically overpopulated mental health care system that seemed unable to provide much other than sedatives, anti depressants and the occasional check in with a resident psychiatrist.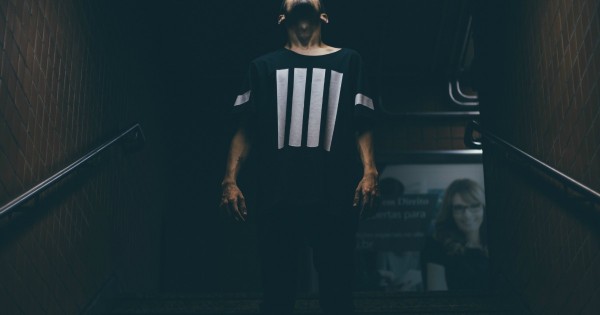 In desperation for support and answers, I trawled websites such as Beyond Blue late at night, scrolling through message boards only to be completely overwhelmed by the stories of people in even more pain than me. Hundreds of partners, sisters, bothers, parents and friends- sons and daughters- all struggling to support their loved one through yet another day of a living nightmare.
It was truly overwhelming.
I am one of the lucky ones.
I have a huge support network of family and friends. Without these people, I think I would have fallen apart.
There have been days when I literally climbed under the fortress of my doona and didn't come out for days- except for the ten minutes my mother would insist I get up and shower.
There were times, I am ashamed to admit, after the third, fourth, and fifth suicide attempt by my partner, that I found myself driving past a local funeral home, silently wishing for it all to be over- that the next attempt would be the final one and we would all finally experience some peace. How is that for being selfish?!
I feel disgusted and ashamed with myself even for thinking this, much less writing it.
I recall one night when my partner was clearly in need of immediate hospitalisation for his own safety. Exhausted and literally ready to collapse myself after being on high alert 24/7 for so many weeks, I literally begged the Crisis Team at the hospital to take him so we could have some rest.
And then I think of the many people who have lost their battle with the 'Black Dog' and whose families would do ANYTHING for one more day, one more hour or even just one more minute to tell their loved one "Hang in there- it will be okay. We won't let go."
Over recent months, I have been following a courageous mother on social media who sadly lost her precious 14-year-old daughter to mental illness and bullying in the lead-up to Christmas.
She has bravely spoken out about her loss and devastation and incredibly, both she and her husband have set up a foundation, have begun petitions to gain greater access to mental health assistance for young people, and has even met with parliamentary officials- all the while dealing with the horrendous grief that accompanies the loss of her child.
Some days she just takes it hour by hour - many a sleepless night filled with what ifs.
"I will always remember your face chook and your smell and your love to me. You are always within me and I am always just thinking of you so much. Today was a reality check for me, it may sound really stupid but it has really hit me that you have gone and you arent coming home to me anymore. Just hit me that I have seriously lost my girl, my chook my baby girl. and I will never get you back on this earth. I have not taken that very well at all and am just a devastated mess. I am sorry for everything chook and know that I will now have to work out how I have to live on without you in my life on this earth. I will have to make sure that your fight is taken seriously and heard. Please know that I will continue to do this just have had a massive reality check today."*
This tells the real story.
This is the other side – the often untold story of the mental health crisis in our nation.
If you find yourself in this situation- as a partner, carer, family member or friend of a person struggling with mental health issues- I want you to know that you are not alone. It is tough - one of the most soul-crushing journeys that, at times threatens to suck the joy out of life for you.
Hang in there - please. Put yourself first. As with the safety instructions to parents on an airplane, you need to give yourself the oxygen first before you help someone else.
Ask people to give you a mini break from being the carer occasionally, find small pockets of space for just you - run a warm bath, read, go on a long walk, find something that brings your soul joy such as writing, painting or even going to a movie with friends.
Don't neglect your own mental health needs.
If you know someone who is caring for someone with a mental illness, you can be of tremendous support. Here are some things I found helpful in absolutely no order of importance:
- Drop off a meal or two
- Leave flowers on the front doorstep
- Write an note just to say you are thinking of them
- Send texts offering love and support without the expectation of a reply (some days even a reply is just too much to cope with)
- Offer to take the children overnight for a break if they have a parent with a mental illness (we too often forget the awful strain on the children of a parent who is depressed)
- Offer to come to the hospital for support if the loved one is in psychiatric care
Avoid asking the 'why' questions. For that is the greatest mystery of them all - what causes someone to succumb to mental Illness?
What may be the final thing that tips someone over the edge to take their own life? For the person battling right alongside a sufferer, that probably isn't important right now. They are right in the thick of it at the moment and this may just be the most catastrophic event they have ever had to contend with.
Too often with mental illness, there are no easy answers.

*The parents of the young teenager have set up a foundation in honor of their daughter, to keep the fight going to gain better support for those helping someone through mental health challenges.

You can find them on Facebook: Bobdan Foundation

If this post brought up any issues for you, or you just feel like you need someone to talk to after reading it, you can contact Lifeline on 13 11 14 at any time of the day or night.