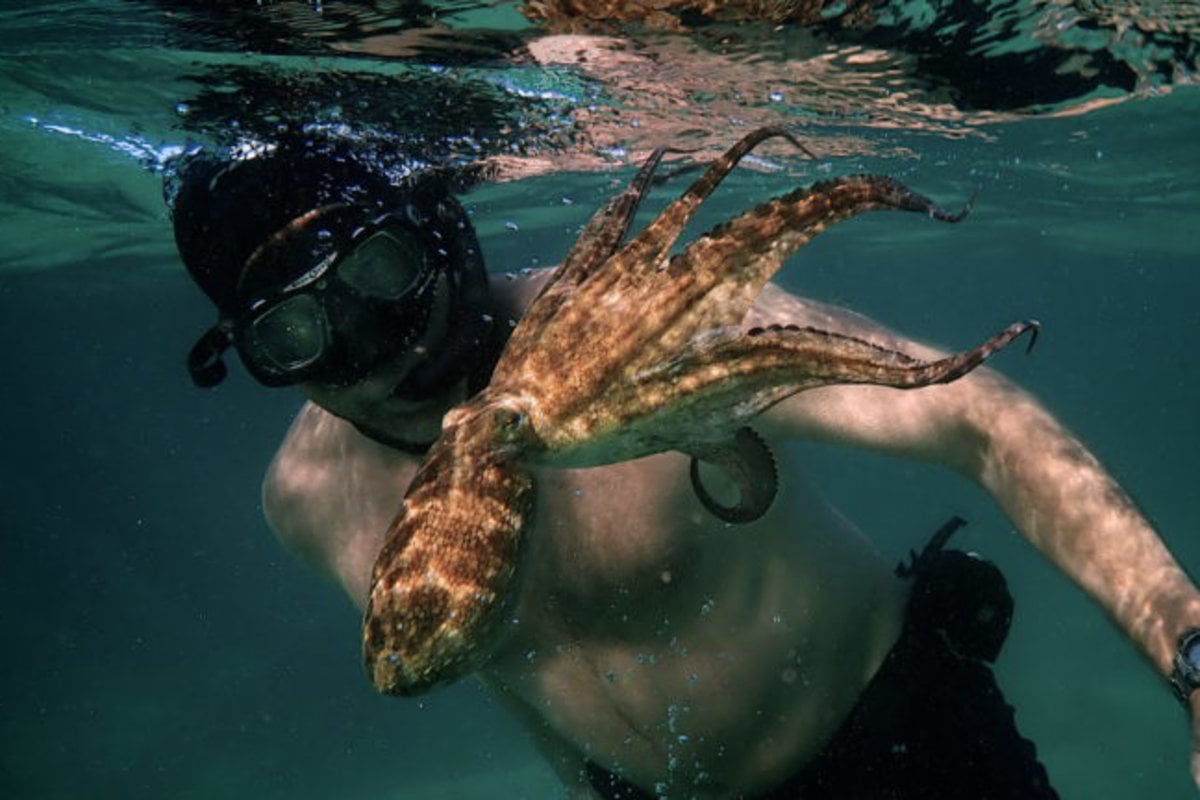 My Octopus Teacher has won the Oscar for best documentary at the 93rd Academy Awards.

I can't pinpoint the exact moment I became heavily invested in the relationship between a South African man and a female octopus.
Maybe it was the first time she touched him with her suction-capped arm.
Perhaps it was when he placed his head in his hands as he recounted the time a shark attacked her.
It could have been when he hand-fed her and watched her slowly heal after the attack.
All I know is by the end of the 85-minute documentary, I was bawling my eyes out and I needed to tell everyone I knew about it.
WATCH: The trailer for Netflix's My Octopus Teacher. Post continues below.
I rushed to my group chats and told them it was imperative they drop everything immediately and watch My Octopus Teacher on Netflix. Trust me, I said, as they laughed at me and concluded that 2020 had finally broken me.
I posted a PSA on Instagram. I only just stopped short of running through the streets of my suburb, asking everyone I saw if they had watched the love story between a middle-aged man and a sea-dwelling creature yet, and if so, would they like to have a three-hour conversation about it?