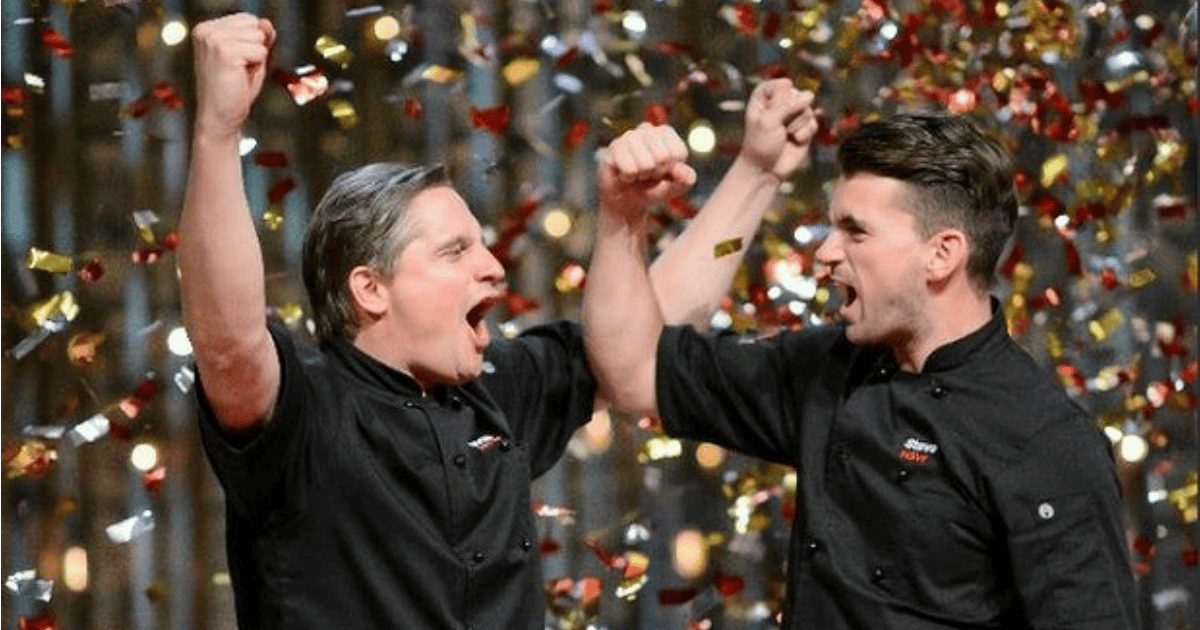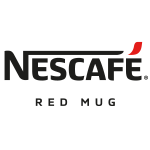 Thanks to our brand partner,
Nescafé
More than one million people will be watching Adelaide couple Carmine and Lauren battle it out with Melbourne sisters Tasia and Gracia in the My Kitchen Rules Grande Finale tonight.
So, obviously, we need to know EVERYTHING about what goes on behind the scenes of the biggest TV ratings night of the year, and who better to turn to than last year's winners, "the gourmet pommies" Will Stewart and Steve Flood?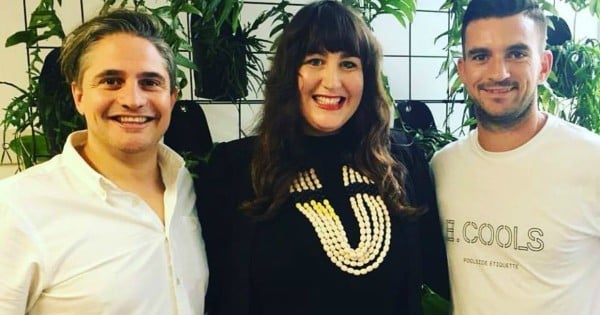 This week on The Binge, Rosie Waterland and Laura Brodnik ask them.
And believe us, behind the scenes TV gossip doesn't get much realer than this:
Listen to Rosie and Laura chat to Steve and Will below. (Post continues after audio.)
Back, in the first-ever Binge episode, Rosie and Laura were told that the contestants pre-record both a "winning" scene and a "losing" scene before the show actually goes to air, so the reactions you see on the TV are staged.
Steve and Will wouldn't be drawn on that trade secret, despite admitting they spent the day of last year's finale in the pub 'boozing with 150 of our closest friends', but they did tell us that generally, the show is pretty real.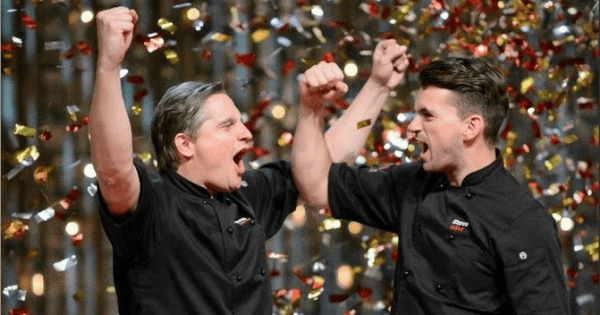 Steve and Will in last year's finale of MKR. (Image: Channel 7)
Apparently, apart from the entirely fake pre-recorded ending, what you see on the show, is what you get. No scripting. No staging. No acting.
"What surprised me about the show the most, is how actually authentic [it is]...it wasn't contrived...what is happening, is happening, what people are saying, they are saying those things....what you see is what you get. It's not forced in any way. " Will says.
Our new app makes listening to all of the Mamamia podcasts easy. (Post continues after video.)
So when drama does erupt, it is apparently, completely unscripted.
"I think people are so desperate for the fame, these are people who don't win, that they will say silly things, unprompted, to try and get attention... I think Lauren and Carmine, still are quite desperate for that fame... I cannot think of a really amazing dish they've cooked apart from tart shells. That's it."  Steve says.
"But we were there for the right reasons." he reckons.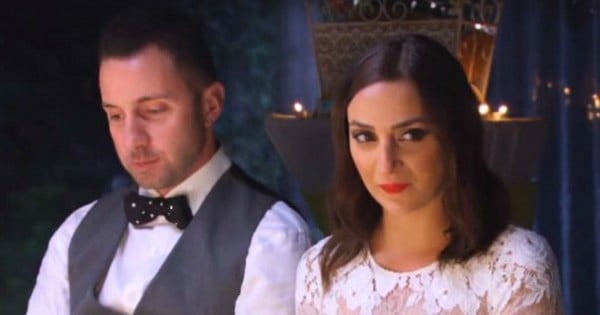 Carmine and Lauren (Image: Channel 7)
Anyway. We have one more bombshell for you people, so hold onto your hats. Because this one is gold. Or brown, rather.
When asked what advice they have for pair have for tonight's finalists, Steve replied, "Don't shit yourself."
Um. What?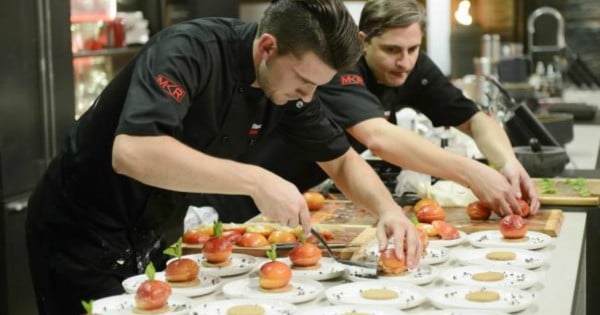 Steve and Will in last year's MKR. (Image: Channel 7)
"Dave from Rob and Dave [last year] sh*t himself in the semi-final. Which I'm not supposed to tell anyone...we were told, in strictest confidence not to tell anyone..." Steve says.
Well, bit late for that now, but we are assured that while Dave did go commando for the dessert round, the incident happened during the break, not while he was cooking.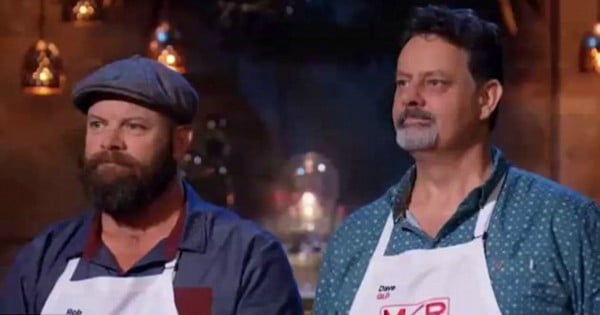 Rob and Dave. (Image: Channel 7)
"The nerves really got him that day." Steve says, telling Rosie and Laura about the pressure that pushes the teams to the point of losing all control.
Rosie perfectly sums our thoughts up, when she told the pair, "That is literally the best behind the scenes reality show story I have ever heard."
If you want to hear more from the MKR pair, as well why there aren't more women rewarded at the Logies,  our run-down of Amy Schumer's new season, as well as the 60 Minutes saga, you can listen to the full episode of The Binge, below.
<imgsrc="//ad.effectivemeasure.net/emab?emcid=2976&camid=1803" width="1" height="1" />
Enjoy café-inspired coffees at home. The new NESCAFÉ RED MUG machine allows you to create delicious coffees using the NESCAFÉ instant coffee you love. Easily prepare a variety of gourmet coffees, from a beautifully layered Latte, to a frothy Cappuccino and even a Long Black with golden crema on top. The NESCAFÉ RED MUG machine simply makes your favourite NESCAFÉ instant coffee even better.
Now available in all major grocery stores.