Can you hear that? It's the sound of people around the country cheering as the demise of Josh "The Seafood King" Meeuwissen played out on MKR.
Tonight he and his put-upon wife Amy dished up a disastrous ultimate instant restaurant meal which saw them finally exit the competition.
And while it may have been a moment for celebration – because, let's face it, he's possibly the most objectionable reality TV contestant of all time – it still managed to leave me with a slightly unpleasant taste in my mouth.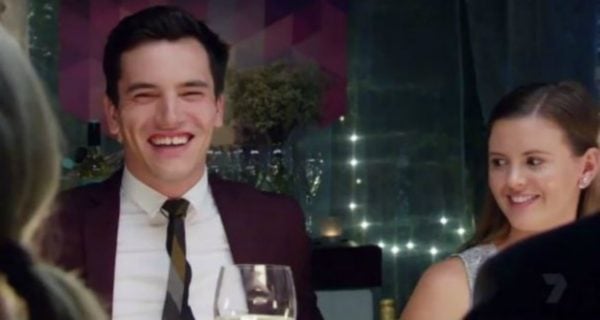 For weeks now, we've watched Josh and his bad behaviour dominate screen time. Can anyone remember anything that was served up over that time? I'm struggling to do so. Yet I can remember in minute detail all the horrendous things that have come out of Josh's mouth.
From calling a fellow competitor a slut to denigrating the skills of the women around him (mostly his wife, but Sarah Tully and Court Hall-Eastley also came under some pretty consistent fire) he has raised my hackles again and again.
And while we saw plenty of off-camera talk from the contestants lambasting his behaviour, it was a rare occasion he was called out in the moment. In fact, if memory serves me, it was only in the first week of his time on the show that he was publicly questioned over his dodgy antics. And even then he managed to smirk his way through it and shrug off any criticism with ease.
Need something else to watch on TV? Here are all the new shows you should be bingeing.
There were no consequences for Josh's bad behaviour. Instead we saw perfectly nice (albeit not particularly skilled) teams go home while Josh was left to smugly gloat over their failures.
I'd almost be tempted to forgive that if he'd been a half decent cook. But Josh and Amy didn't appear to serve up one decent dish over that same time period. So what was that attitude for?
And so we came to tonight's epic failure from the WA seafood lovers. At first, I was heartened to hear the conversation at the dinner table turn to his appalling behaviour throughout the competition.
The entire group agreed that he had crossed the line multiple times. But then came the bit when they said it was "just Josh" – an excuse that has seen him skate through unscathed for weeks.
For the biggest TV news of the week, listen to The Binge.