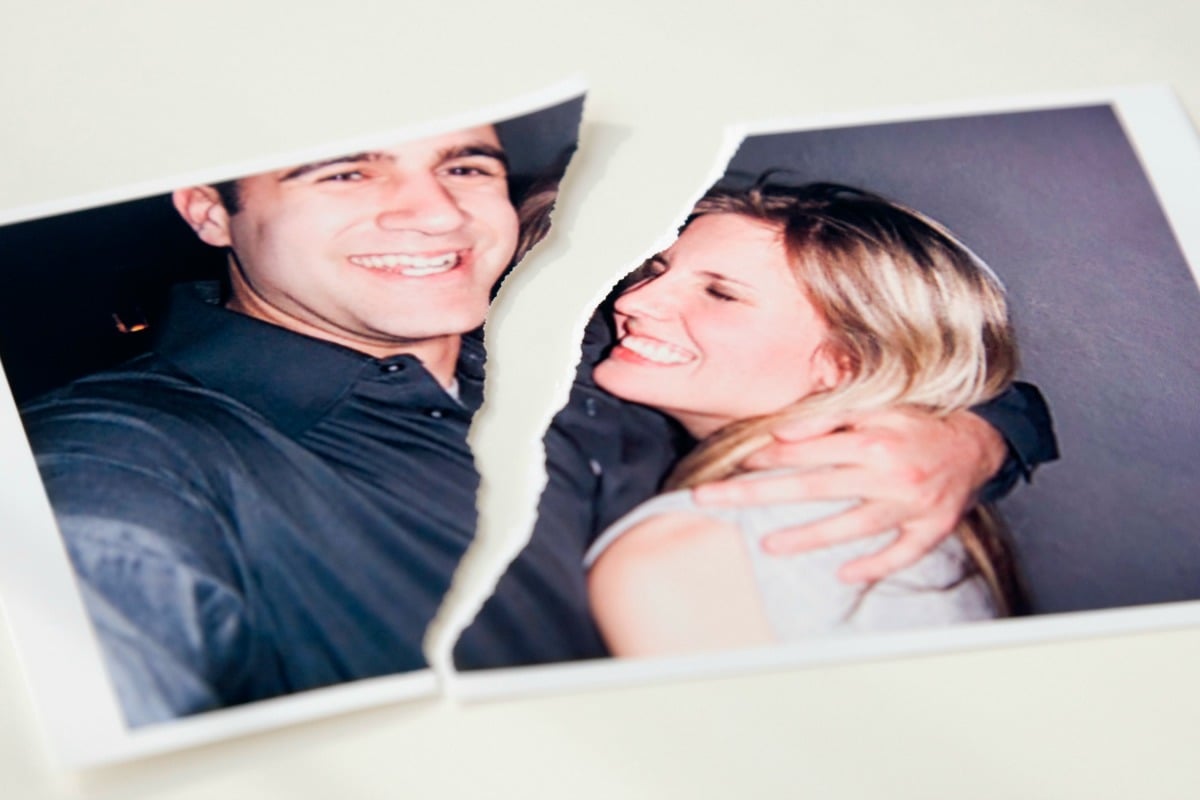 My husband had collected antiques for years. He loved antique advertising signs the most. Antique advertising signs, especially porcelain ones from the 1930s to 1950s, were worth top dollar. A Coca-Cola porcelain advertising sign might sell for hundreds if not thousands of dollars, and he had over a hundred that he had nailed to the walls from floor to ceiling in his "man cave."
Packages suddenly started arriving at our house nearly every day, each containing gleaming antique porcelain signs advertising sodas and cigarettes and motor oil.
I asked him over and over again, "Where is the money coming from for these? How on earth are you affording all of these?"
And he told me things like, "Oh, I sold some off" or "I won this on a raffle."
I felt it in my gut, that not-rightness. I froze. I waited.
Watch: Mamamia Confessions – relationship dealbreakers. Post continues below.
We moved forward on refinancing our home. The lender asked that we provide copies of the statements of all of our credit cards. I did, but then the lender came back and asked for the credit card statement of a card that was just in my husband's name, a card I'd forgotten about because he'd gotten it years before to help him rebuild his credit.
"I need the statement for your credit card," I told him.
"That's my credit card," he said.
"I know. They need it to finish refinancing our home."
"I don't have time to bother with getting it. I have an actual job to do. Why are you always bothering me when I'm busy?"
"I didn't know you were busy, and I'm trying to get this done by next week. Can you tell me where I can go online, so I can just get it to send to them?"
"Leave me alone!" he texted. "I'm busy!"
Later, I chose a moment when he was obviously not busy. He was watching TV and playing on his phone, so I asked again.
"Can I get the credit card statement?"
"I'm relaxing. Why can't you ever leave me alone?"
"Sorry!" I said and retreated to our bedroom.