Well here we are, another year of the VMA's and Beyonce has well and truly stolen the show, before it's even begun.
This year Queen B chose her adorable four-year-old daughter, Blue Ivy, as her date for the awards ceremony and together they wowed the crowds with their glittering ball gowns, braided do's and sparkling accessories. For any four-year-old girl it was a dream come true.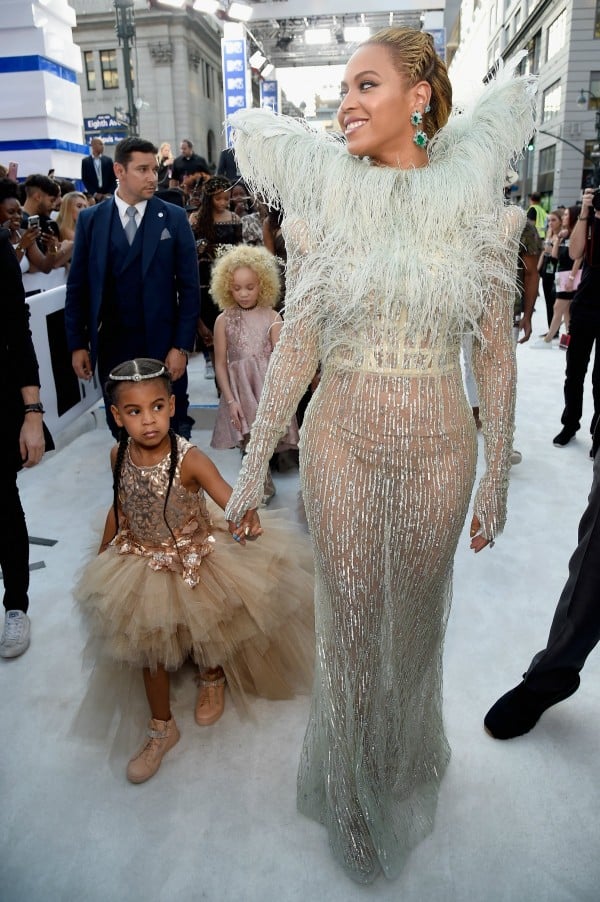 Beyonce and Blue Ivy arrive at the VMAs.  Image via Getty.
Seeing Beyonce and Blue together made me think of my own daughter. Sure she's only one-year-old but that hasn't stopped me from planning out our lives of happy mother-daughter memories. It seems though that my daughter's experiences may differ ever so slightly from those of Blue.
Moments in the spotlight
Beautiful Blue made her red carpet appearance in style and looked every bit at ease as she posed for pictures with her stunning mother. It really was her moment and she owned it.
My daughter, Isla, will have her moment too. I imagine that at four she will be quite the little runner and so I plan on taking her as my date to my local Aldi and getting her to line up at the arse crack of dawn for the weekly special buys. You can't imagine the celebrations that will happen if she manages to out run everyone and get to that automatic vacuum cleaner first. Her time. It will be her time.
Spa Treatments
Mothers and daughters love enjoying a pampering day together, right? I have no doubt that Blue and Beyonce have enjoyed some pampering of the highest degree. I think I once read a story about them partaking in virgin unicorn tear facials (or maybe I made that up), whatever, neither of them are mani strangers.