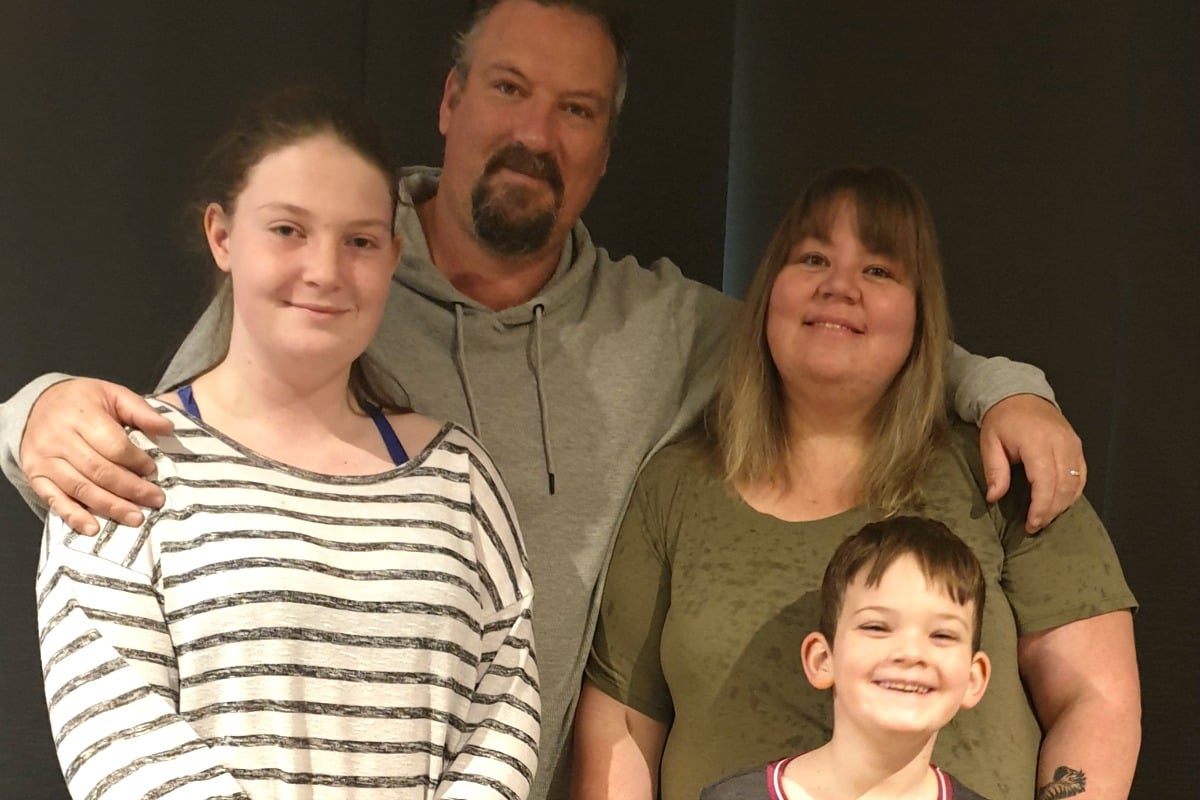 It can take just one run of bad luck to throw an entire family into financial disarray.
Nobody knows this more than Melissa Drysdale, a woman whose family was faced with losing their home back in 2011 when her husband suffered a back injury that left him unable to work at a time when she was also not working.
"All of his overtime was paid in cash so we weren't getting overtime payments anymore. It all just disappeared," Melissa told Mamamia.
"His wage was also reduced to a Work Cover rate, which is only 80 per cent of what it normally is. So that was quite a dramatic decrease for us.
"At the time, we had my stepdaughter and we were looking at wanting to start a family and also thinking that it was probably not going to happen with the way things were."
The couple started to get behind in their bills and payments, having to juggle and prioritise the most pressing ones just to get by.
"It just all started to snowball," Melissa said. "So we looked at our finances and realised we were getting very close to the point where we would have to lose our house – just to prevent us from having to go bankrupt."
Melissa said her family looked like they were out of all options when it came to getting help with their finances. Towards the end of 2011, a friend recommended they try the money management service MyBudget to help get them back on track. It was a decision that turned their lives around.
"We had heard of MyBudget but we did not know much about it," Melissa said. "My friend told us that she had used the service and they had really helped her to save.
"We were a bit sceptical at first, but my friend had been with them for a little while by this stage, and when I told her about the issues we were having she said we should give them a go.
"We were desperate for help but when we actually went in and sat down in their office, I just kept thinking to myself 'They will not be able to help us'. But, they were able to come up with a plan.

"At first, it was very daunting because with the budget they gave us we were only going to have $220 a fortnight to live on, but it was what we had to do and it worked out."