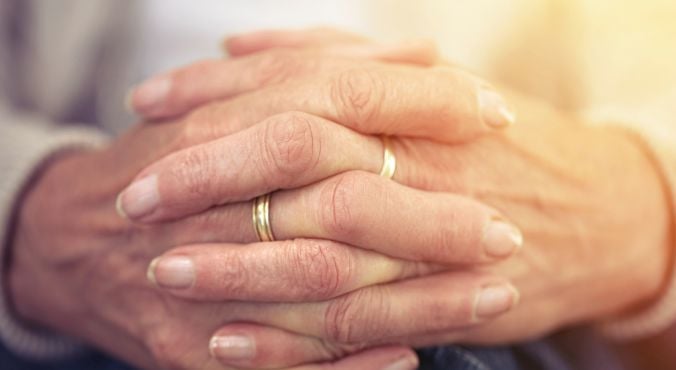 Image via iStock.
I believed sexuality was fluid and love knows no gender. I was wrong.
On our first OKCupid-initiated date, Ryan* and I timidly gazed at each other across a cafe table, punctuating the silence with sips of lattes. But by the time the discussion escalated to our common childhood spiritual obsessions, it was as if we'd known each other forever.
As we got to know each other over the next few weeks — our Scrabble strategies, our opinions on Lady Gaga's merit as an LGBT icon, and even the darkest revenge fantasies we'd ever had — the awkward silences evaporated.
RELATED: The one sign that indicates you're with the right partner.
We spent our dates laughing through inconsequential debates like "What does it mean to have your cake and eat it, too?" (He somehow got through 19 years thinking it meant "to serve dual purposes, the way cake is both food and decoration.")
During one of our outings, a homeless man asked Ryan for a sandwich and he bought him two.
Less than a month passed before we said, "I love you," and the ensuing spring was a whirlwind of covert hand-holding at parties, waking up to roses on my windowsill, five-minute breakups followed by poetic apology notes, and everything else involved with being 20 years old and in love for the very first time.
But one aspect of our relationship was not typical — and was not something I'd signed up for.
Ryan had always told me he felt uncomfortable in the male gender role. At the time, I was reading feminist and queer theory, participating in a discussion group about transgender rights, and gaining awareness of how our society's definition of masculinity harms both men and women. A macho man wasn't for me.
But as time went on, Ryan began dropping hints that his discomfort was more deep-seated than I originally understood. When I'd ask what he was going to do about that, he'd say, "I don't know," and I'd get worried, so eventually he dropped it.