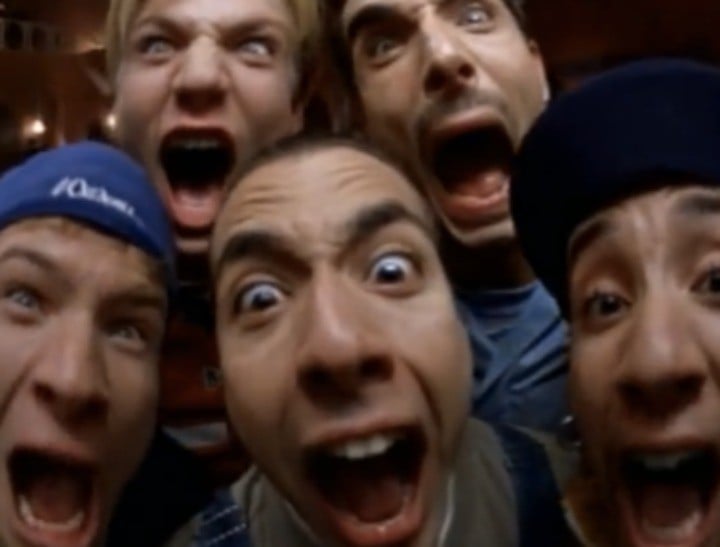 Carly Mitchell is the winner of Mamamia Women's Network and HarperCollins Publisher Writing Competition in the Culture category. Chosen from over 800 entries, here is her first submitted story, about… the Backstreet Boys. 
Throw your hands up in the air if you're excited that Backstreet Boys and 'NSync stars are set to film a zombie horror western together (then wave them around like you just don't care). It'd be remiss, however, to ignore BSBs horror story roots. No, not Nick Carter's bowl haircut, but the cinematic masterpiece that is the Backstreet's Back music video.
Relive the glory (Post continues after video):

It's a dark and stormy night at Count Duckula's mansion, where the BSB crew are not only chewing scenery but gobbling it down with gusto when their driver informs them they have to stay the night after their 'Hammin' It Up '97' tour bus breaks down.