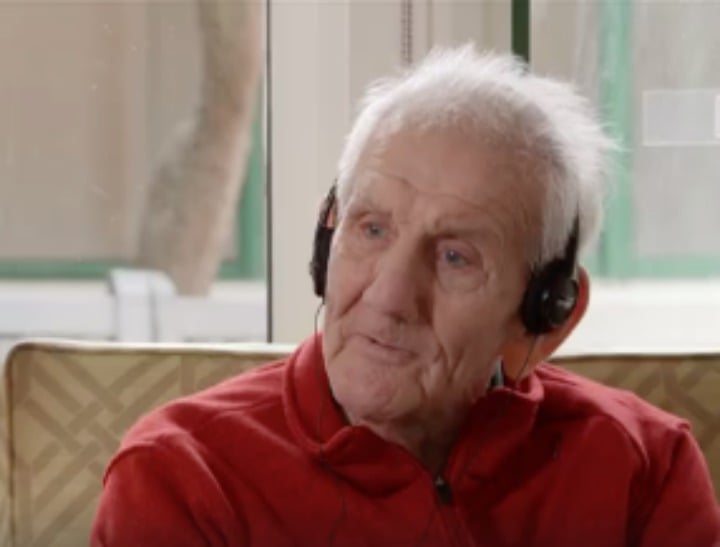 Watch John's response to music. 
John struggles to walk.
His feet freeze every couple of steps, seemingly stuck to the ground.
His frustration is palpable.
That is until the music starts.
On Tuesday night's episode of Catalyst, we met John who suffers from Parkinsons disease. The condition results in a lack of dopamine in the brain, impairing control over movement and balance.
When the music began to play, it was as though John had been electrified and freed from a body that was betraying him. Indeed, 'reawakened' seems like the perfect word.
He danced, uninhibited entirely by his neurological condition. It was scientifically remarkable, but more than that, deeply touching. Professor Meg Morris could not help but remark how "incredibly beautiful" it was to watch.
Catalyst's"Music on the brain' presented us with a growing field of research, which claims that music can be used to mitigate pain and re-awaken the brains of people with advanced dementia and Parkinsons disease.
The program ultimately asked "If, toward the end of your life, your mind and memories were fading away, would a soundtrack help bring them back?"
The affect music has on our emotional state is well documented. We know that music is cognitively engaging and has the potential to increase pain tolerance, particularly if the music is familiar. What is new, however, is the body of research that suggests music can re-stimulate parts of the brain that have begun to deteriorate. Such a discovery is nothing short of groundbreaking.