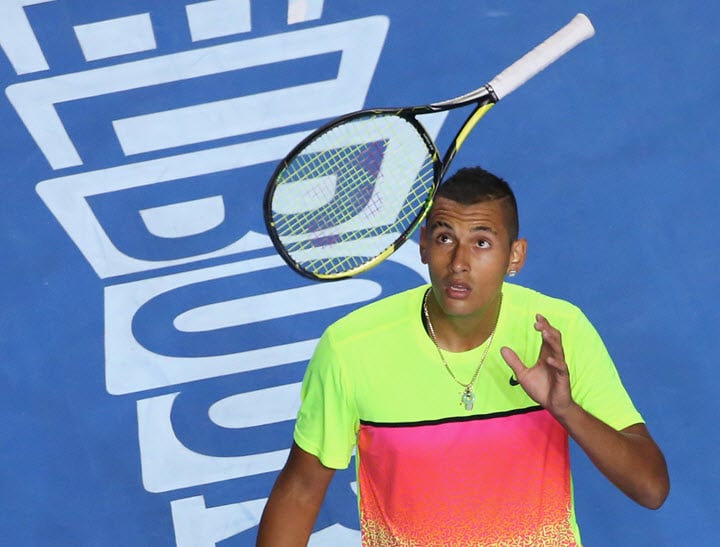 We've rounded up all the latest stories from Australia and around the world – so you don't have to go searching.

1. Former Olympian Dawn Fraser has been slammed for her 'racist attack' on Nick Kyrgios.
Olympic gold medallist Dawn Fraser has launched an offensive, racist attack on Aussie tennis champs Nick Kyrgios and Bernard Tomic.
Fraser was interviewed by Channel 9's The Today Show this morning, and was asked about Kyrgios's controversial Wimbledon loss.
Kyrgios has been accused of losing on purpose and has also been criticised for his recent on-court behaviour. Fraser said he and Tomic should both "go back where their parents came from".
"They should be setting a better example for the younger generation of this country, a great country of ours," Fraser said.
"If they don't like it, go back to where their fathers or their parents came from. We don't need them here in this country if they act like that."
Kyrgios's father was born in Greece and his mother was born in Malaysia, while Tomic was born in Germany to a Croatian father and Bosnian mother.
Kyrgios and his mother both took to Twitter to condemn Fraser's "racist attack", along with many outraged fans.
2. Convicted killer admits to stabbing and attempting to rape a NSW woman while on parole for murdering a teenage girl..
Warning: This post contains details of sex assault and may be triggering for some readers.
Convicted murderer Terrence John Leary admitted he stabbed and tried to rape a woman at a bus stop less than a year after being released on parole.
The 48-year-old pleaded guilty to causing actual bodily harm with intent to have sexual intercourse and resisting arrest at Sydney's District Court yesterday, the Daily Telegraph reports.
Leary was released in 2012, after serving 22 years of a 24-year jail term, for the 1990 murder of 17-year-old Vanessa Hoson with a hammer.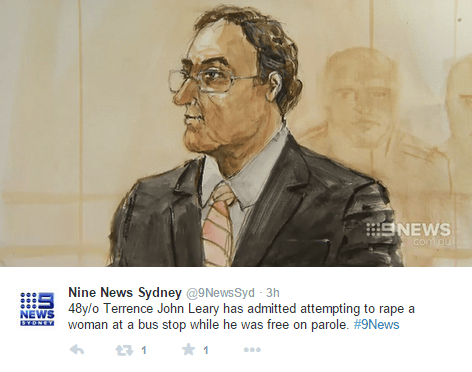 In June 2013 – 23 years after murdering the teen – Leary attacked a 30-year-old Thai national who was returning home from her babysitting job.
Leary held her neck tightly and demanded the woman remove her pants. She offered him her bag, money and purse before saying, "I know what you want, I'll do it, I'll do it," court documents state.
A passerby witnessed the assault – during which Leary repeatedly punched the woman and stabbed her once – and called police.
The convicted killer will be sentenced on October 2.

3. Revenge porn laws could be overhauled after parliamentary inquiry established.
A parliamentary inquiry will be established to examine "serious invasions of privacy", such as revenge porn, and the adequacy of existing laws to protect against it.
Many have called for reforms to state and national laws since a US website published explicit images of 400 South Australian women last month, the Sydney Morning Herald reports.
"The proliferation of social media has meant that invasions of privacy through online forms, such as the alarming trend of jilted lovers posting sexually explicit photographs of ex-partners on the internet, has immediate and vast reaching repercussions," Natasha Maclaren-Jones, chair of the parliament's law and justice committee, said.
The establishment of an inquiry – which will compare international approaches to the issue – was unanimously endorsed by the NSW parliament yesterday.
Ms Maclaren-Jones encouraged victims of privacy invasions, as well as legal and technology experts, to make submissions to the inquiry.

4. Lorna Jane ad for new employee sparks controversy.
A job ad for a receptionist and fit model for popular activewear retailer Lorna Jane has been slammed for requiring applicants to fit a size small.
The ad specifies applicants must have the following measurements: bust of 87-90cm, waist of 70-73cm, hips of 97-100cm and height of at least 165cm, the Herald Sun reports.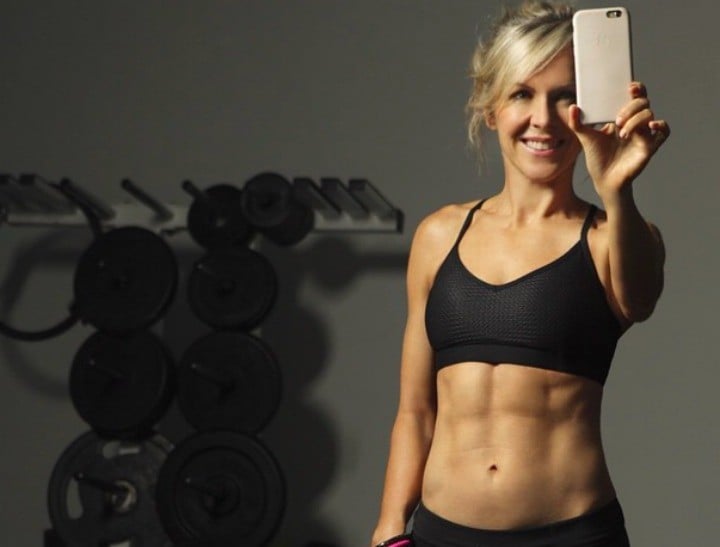 The ad stated the employee would split the two roles — receptionist and fit model — and said the applicant must be "comfortable with yourself and in providing feedback on the fit of a variety of garments".
A Lorna Jane spokeswoman told news.com.au the ad, which went live on Friday, was removed from seek.com.au and the company's website due to the "overwhelming" number of applications.
She said it was quite common for the brand to combine roles at its head office, though social media responses to the ad have varied.
According to the ABC, Lorna Jane took to her Facebook to emphasise the role was also for a fit model, and to clarify the company's values.
"We certainly pride ourselves on hiring healthy, active women of all different shapes & sizes, but as we hope you can understand, a fit model must have certain dimensions to help with our garment measurements," she wrote.
5. Australian Mafia allegedly bribed judges and sought military weapons from AFP.
Australian Mafia members allegedly paid $2.2 million to judges in exchange for lighter sentences and approached defence force personnel seeking military grade weapons, secret police reports claim.
According to a joint Fairfax Media and ABC Four Corners investigation, the Mafia controls the supply of some foods across Australia, including seafood in Sydney, which raises the prices.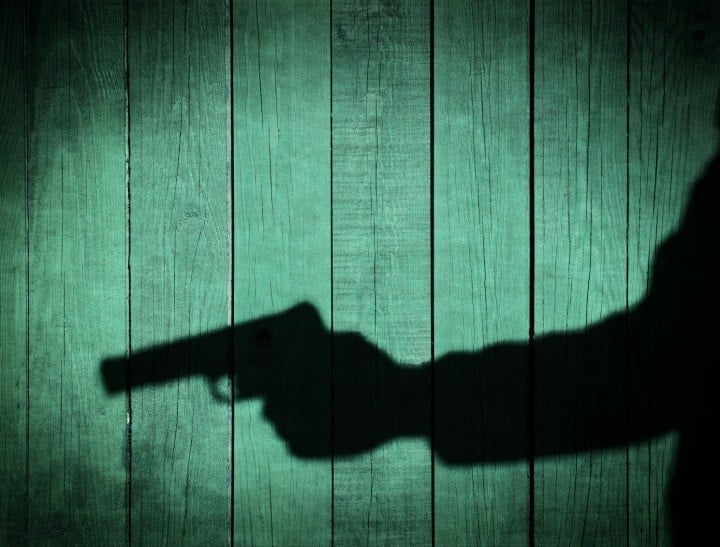 The Calabrian Mafia's infiltration of the country reportedly runs deep, with key Mafia bosses controlling multi-million dollar wholesale, construction and farming businesses – both legitimate and illegitimate – with money earned from trading drugs and extorting people.
The secret police reports warn the Mafia exposes an "extreme" organised crime risk to the nation and name Mick Gatto as a Victorian crime figure who works closely with the Calabrian Mafia, while running his own crime syndicate, The Age reports.
A 2003 Australian Crime Commission report revealed the group had "infiltrated members into, or recruited people from, public organisations, government and law enforcement agencies with the lure of money".

6. Terrifying footage captures the moment a man almost died saving his baby granddaughter from an oncoming freight train.
A Sydney grandfather narrowly escaped with his life after rescuing his baby granddaughter from an oncoming train after her stroller fell onto the tracks.
CCTV footage from Sydney's Wentworthville station, and obtained by Nine News, shows the 18-month-old girl, strapped into her stroller, roll off the train platform and onto the tracks on Sunday morning.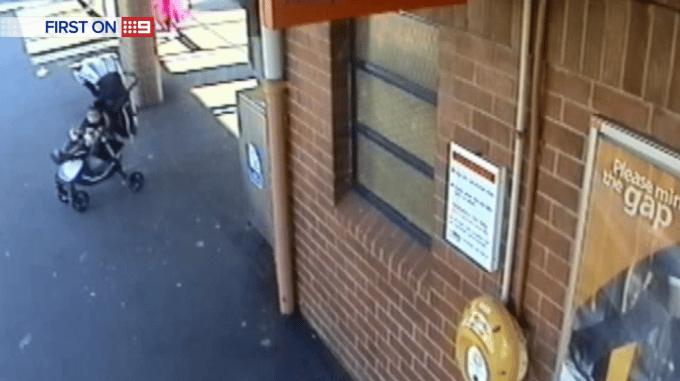 With a freight train speeding towards the station, the 63-year-old man jumped onto the tracks and hoists the girl to safety, but could not get back onto the platform.
He was forced to run for his life as the train approached and managed to reach a wider section of the tracks and before the train reached him, escaping unharmed.

7. The man filmed having sex on the beach has been sentenced.
The man who was filmed by a grandmother having sex with his girlfriend on the beach has been sentenced to serve two and a half years in jail.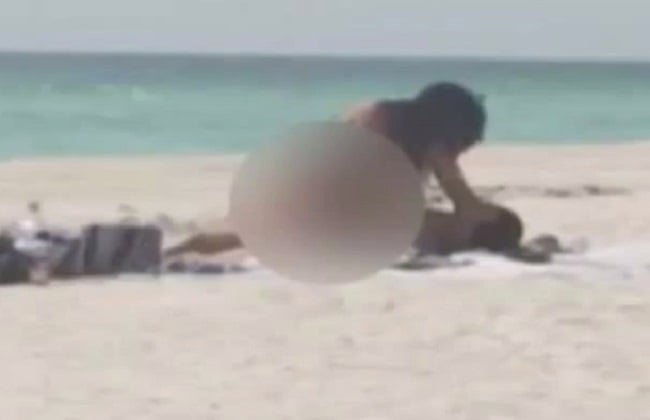 Jose Caballero, 40, received a much harsher sentence than partner Elissa Alvarez, 20, due to his criminal record, including drug trafficking charges.
The pair have had to register as sex offenders as their sexual activities took place in front of a three-year-old girl, Gawker reports.
Alvarez was sentenced to "time served" after spending three weeks in prison in May.

8. Nick Kyrgios is accused of throwing the game after Wimbledon exit.
Australian tennis star Nick Kyrgios has exited Wimbledon, but has been accused of deliberately tanking the game.
Even though Kyrgios has denied these accusation, he could still face a $27,000 fine if officials find this to be true, Fairfax reports.
Kyrgios lost in four sets: 7-5, 6-1, 6-7 (9-7) 7-6 (8-6).

9. Q&A panellist: "I think the government is mistaken to not come on this show."
Panellists on last night's episode of Q&A have criticised Tony Abbott's decision to disallow front bench ministers from appearing on the show.
Journalist and friend of Tony Abbott, Greg Sheridan, said the ban was a mistake.
"I think the government is mistaken to not come on this show," Sheridan said. "The ABC made a mistake with Zaky Mallah, everyone recognises that, but the government is now in danger of making itself the issue."
The Guardian reports fellow panellists Greens Senator Larissa Waters, policy analyst Trisha Jha, and Labor's immigration spokesperson Richard Marles agreed it wasn't a good move.
The debate followed the Liberal minister Barnaby Joyce's decision to pull out of last night's episode.
Communications minister Malcolm Turnbull is set to appear on the show next week.
Watch today's news in 90 seconds:
Do you have a news tip? Email us at [email protected].
[post_snippet id=324408]