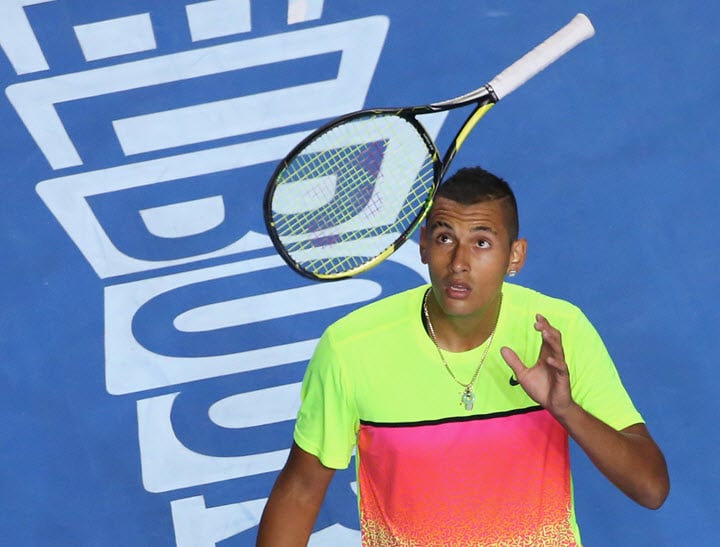 We've rounded up all the latest stories from Australia and around the world – so you don't have to go searching.

1. Former Olympian Dawn Fraser has been slammed for her 'racist attack' on Nick Kyrgios.
Olympic gold medallist Dawn Fraser has launched an offensive, racist attack on Aussie tennis champs Nick Kyrgios and Bernard Tomic.
Fraser was interviewed by Channel 9's The Today Show this morning, and was asked about Kyrgios's controversial Wimbledon loss.
Kyrgios has been accused of losing on purpose and has also been criticised for his recent on-court behaviour. Fraser said he and Tomic should both "go back where their parents came from".
"They should be setting a better example for the younger generation of this country, a great country of ours," Fraser said.
"If they don't like it, go back to where their fathers or their parents came from. We don't need them here in this country if they act like that."
Kyrgios's father was born in Greece and his mother was born in Malaysia, while Tomic was born in Germany to a Croatian father and Bosnian mother.
Kyrgios and his mother both took to Twitter to condemn Fraser's "racist attack", along with many outraged fans.
2. Convicted killer admits to stabbing and attempting to rape a NSW woman while on parole for murdering a teenage girl..
Warning: This post contains details of sex assault and may be triggering for some readers.
Convicted murderer Terrence John Leary admitted he stabbed and tried to rape a woman at a bus stop less than a year after being released on parole.
The 48-year-old pleaded guilty to causing actual bodily harm with intent to have sexual intercourse and resisting arrest at Sydney's District Court yesterday, the Daily Telegraph reports.
Leary was released in 2012, after serving 22 years of a 24-year jail term, for the 1990 murder of 17-year-old Vanessa Hoson with a hammer.