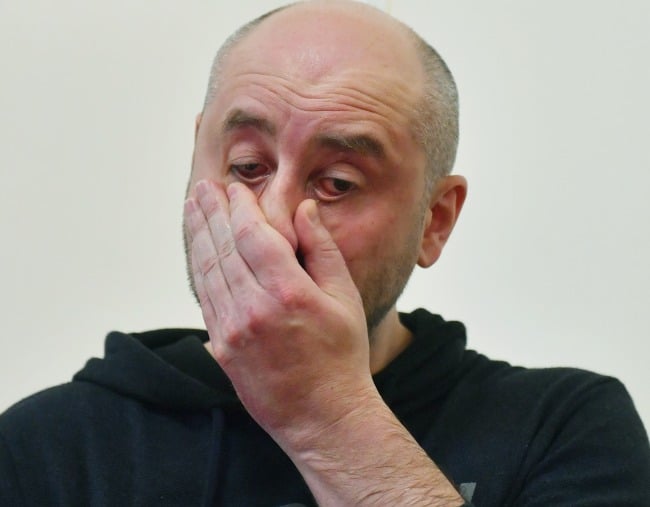 In the middle of a press conference about his own murder, 41-year-old Arkady Babchenko appeared in front of cameras and his family.
He was alive.
Just hours earlier, international news headlines were dominated by reports the top Russian journalist had been murdered, leaving a wife and six kids behind. In actuality, Babchenko had faked his own death having been tipped off regarding the price on his head.
This is everything we know so far.
Who is Arkady Babchenko?
Babchenko is one of Russia's most well-known journalists, who left the country in 2017 after writing on Facebook he no longer felt safe living there, ABC reports.
The 41-year-old was a vocal critic of the Kremlin and of Russian President Vladimir Putin.
In that Facebook post, later translated and published in The Guardian, Babchenko explained why he was so vocally critical of the government and told of the abuse he suffered as a result.
"Two months ago, a Russian plane was transporting the world-famous military choir Alexandrov Ensemble en route to Syria. They were travelling to perform for pilots involved in Russia's air campaign on Aleppo.
"I wrote a post about this on Facebook. I didn't call for anything or insult anyone. I just reminded my readers that Russia was Aleppo, without recognising that dozens of children were dying in those bombs, their photographs making their way around the world. I also called Russia an aggressor."
He went on to explain that after that, "all the elements of the propaganda machine were engaged", including mainstream news outlets calling for his deportation.
Colleagues of Russian journalist Arkady Babchenko had gathered to watch a police press conference, where they expected to be briefed on his murder. Then they saw he was actually alive. https://t.co/OaAfs1hTY1 pic.twitter.com/kPusb7mMZl

— CNN (@CNN) May 30, 2018
Who wanted to kill him?
It's not quite clear, although the Ukrainian Security Service reportedly received information about a plot to kill 30 people in Ukraine. That list of 30 names included Babchenko.
When he appeared in the press conference alive, Babchenko thanked the Ukrainian Security Service, the SBU, for saving his life and said the most important thing was that 'other big acts of terror' had been thwarted.