When US woman Alex McDaniel joked about "selling" her three-year-old son on Twitter, little did she know a stranger she'd never met wouldn't get the joke.
'3-year-old for sale. $12 or best offer,' the mum and journalist from Mississippi posted to her Twitter followers, in the context of a particularly funny potty training incident.
Only the outcome wasn't funny at all, with child protective services making her the subject of a human trafficking investigation.
In an article detailing her experience in the Magnolia State Live, McDaniel shares just how a joke about the funny side of parenting escalated to a government investigation.
"This time last week, I was the subject of a human trafficking investigation. There's no punchline. This was real life. The saga began when a caseworker and supervisor from Child Protection Services dropped by my office with a Lafayette County sheriff's deputy. You know, a typical Monday afternoon," McDaniels wrote of how it all went so ridiculously wrong.
"They told me an anonymous male tipster called Mississippi's child abuse hotline days earlier to report me for attempting to sell my 3-year-old son, citing a history of mental illness that probably drove me to do it.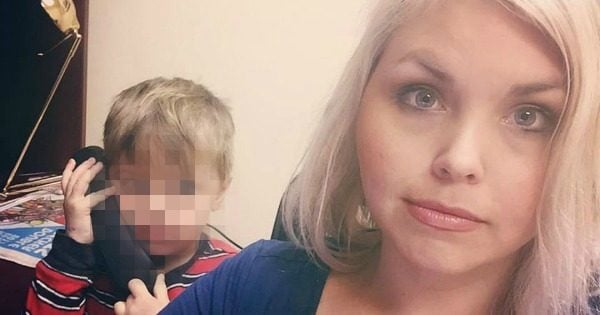 "Beyond notifying me of the charges, they said I'd have to take my son out of school so they could see him and talk to him that day, presumably protocol to ensure children aren't in immediate danger. So I went to his preschool, pulled my son out of a deep sleep during naptime, and did everything in my power not to cry in front of him on the drive back to my office."
Following what McDaniels describes as "the most hellish week of my life", during which a CPS case worker came to her home and interviewed her son, the incident has left us wondering just how McDaniels' tweet could have been mistaken for a genuine human trafficking operation.
McDaniels agrees, writing she's not sure how someone could ever have thought she'd legitamately sell her son for... $12.
Twitter hit a new low for me this week and I'm not about to stay silent about it. Here's why. pic.twitter.com/PkknLD3WV1

— Alex McDaniel (@AlexMcDaniel) 2 October 2017
"CPS has a hard job, both in the nature of what they do and the day-to-day demands of handling each case. Everyone has a job to do, and I don't blame them for doing what they felt they had to do in this case.
"Time and resources that should have been spent on children and families who genuinely need it were instead dedicated to a tweet, and all because someone out there probably got bent out of shape that I don't see the world the way he does."
While we're waiting for the anonymous tipster to develop a sense of humour, should we start putting disclaimers on all our posts about the funny stuff our kids say and do? Here's hoping we don't have to.
You can read Alex's full story on Magnolia State Live by clicking here.
LISTEN: For the latest imperfect parenting advice, get This Glorious Mess in your ears...