When US woman Alex McDaniel joked about "selling" her three-year-old son on Twitter, little did she know a stranger she'd never met wouldn't get the joke.
'3-year-old for sale. $12 or best offer,' the mum and journalist from Mississippi posted to her Twitter followers, in the context of a particularly funny potty training incident.
Only the outcome wasn't funny at all, with child protective services making her the subject of a human trafficking investigation.
In an article detailing her experience in the Magnolia State Live, McDaniel shares just how a joke about the funny side of parenting escalated to a government investigation.
"This time last week, I was the subject of a human trafficking investigation. There's no punchline. This was real life. The saga began when a caseworker and supervisor from Child Protection Services dropped by my office with a Lafayette County sheriff's deputy. You know, a typical Monday afternoon," McDaniels wrote of how it all went so ridiculously wrong.
"They told me an anonymous male tipster called Mississippi's child abuse hotline days earlier to report me for attempting to sell my 3-year-old son, citing a history of mental illness that probably drove me to do it.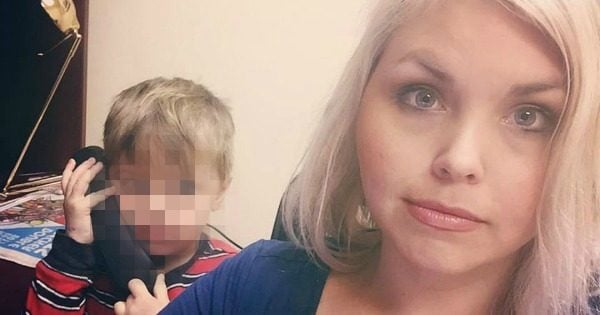 "Beyond notifying me of the charges, they said I'd have to take my son out of school so they could see him and talk to him that day, presumably protocol to ensure children aren't in immediate danger. So I went to his preschool, pulled my son out of a deep sleep during naptime, and did everything in my power not to cry in front of him on the drive back to my office."