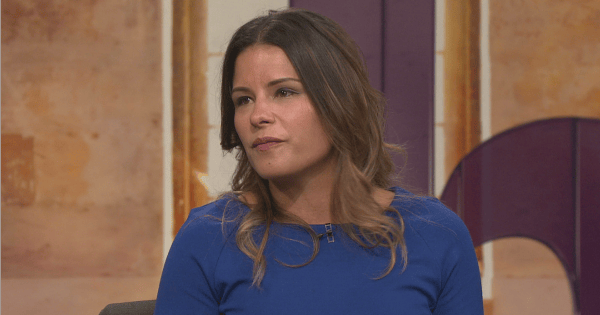 I learnt from my mum to be independent. Watching her, it became very clear I could never rely on a man, or anyone else for that matter to do things for me.
I learnt the power of an education, because I watched my mum study and then get a job. And through that job, she could provide for us. Life wasn't perfect, I saw my mum have boyfriends, we spent time at the pub, and I cried when we didn't have money for even the basics. But the hardship taught me about what I didn't want my life to ever look like. I never wanted to be a single mother, live in housing commission or be poor. I wanted to have a husband, kids, buy a house and have a job so I always had money.
Some might have thought I had all that a few years ago. I was married, owned my own home, had two beautiful children and had established a successful career within the Education and Training Sector. I had moved away from my large family and was living in one of the most beautiful coastal towns, Port Macquarie. But like most good things, at some point it comes to an end. I was unsuccessful in winning a job I had acted in for over a year, and started another new role that I didn't like. Cracks had well and truly developed in my marriage, and I had a strong desire to come home to my large Aboriginal family in Sydney.
Watch a snippet of Kristal on tonight's episode of Insight below (post continues after video).
Fortunately I won an amazing job in Sydney in late 2012. Exactly two weeks after starting the new job, my ex-husband gave me an ultimatum to choose the job or choose him, and given at the time he was only working 10 hours a week, and someone had to pay our mortgage, I refused. He told me to come and get our kids, and so I did. I literally packed up my house and put it in to storage and moved my kids and I to Sydney within weeks.
Two months after being in Sydney with my kids in my sole care, my ex-husband objected, and said that I had taken our kids without his consent. This was just the beginning of a long, emotional, and financially draining process.  In November 2012, we agreed on 50/50 shared care and I had to move back to Port Macquarie.
For two years I rented a small villa in Port Macquarie, and basically lived out of a suitcase. I worked in Sydney one week staying at different people's houses, even sleeping in a backpacker one or twice. On the other week, I lived in Port Macquarie working from home, and taking care of my children.
Sometimes when I look back, I don't know how I survived through it. I was so determined to bring my kids back to my family in Sydney. As an Aboriginal woman, culturally I have been raised that I play the role of first educator, and that it takes a community to raise a child, and that being surrounded by my family is important for kinship and instilling our family values.