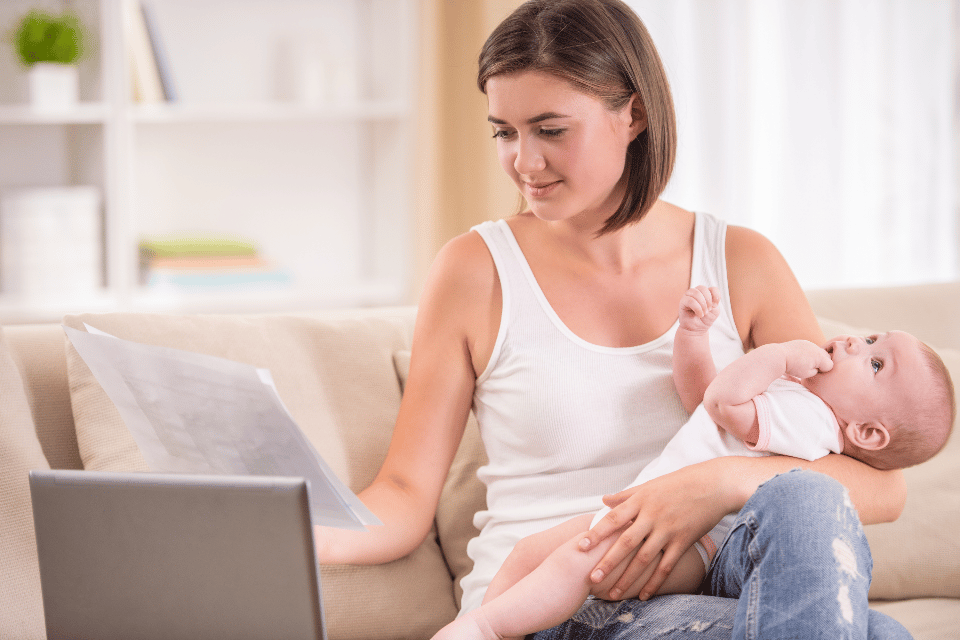 Once upon a time, I had a job. For seven years I had a corporate career – and then I had a baby.
I've been a manager since 23, I put myself through university studying externally while I worked full time and I've been published in Huffington Post, Daily Mail and The Mirror UK to name a few – and I can't get a part time job at Coles.
I'm one of the lucky ones though. I chose not to return to work unlike the 18% of women who lose their job during maternity leave. I loved my job, but as a mum, I'd changed. I couldn't come in with an hours notice or prepare reports until 11pm anymore and frankly; I didn't want to.
My priorities and lifestyle had changed and I was in the weird in between. I wanted to work, we needed the money and I was itching to be around other adult humans. I was sure I would find a job and so began the part of my journey called seek.com A lot of seeking and not so much finding.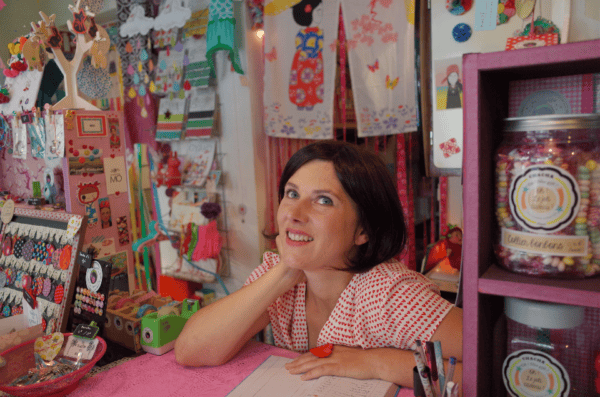 The interview went a little like this.
"You've had a lot of experience, why do you want to work here?"

"I've been on maternity leave and am looking to re-enter the workforce in a part-time capacity,"

"So, you were on maternity leave?"

*Queue that look*
I changed my CV, excluded roles, condensed it to one page and took out maternity leave from my cover letter…Still nothing.
Eventually I thought - Fuck This!
I had viral success with my blog post 'A Letter to my People' #nojudgementclub which gave me the confidence to start writing freelance. I've always LOVED writing, and after months of rejection I decided I didn't need to fit in - I needed to FLY! Baby in one arm and coffee in the other, I starting writing. Writing and pitching, pitching and blogging and I grew Storms Sanctuary into a business.
The rise of mumpreneurs is a thriving economy and a big middle finger to traditional work structures.
Aussie mums Monique Filer and Danielle Michaels of B.box are worth $20 million, Kristy Carr of Organic BUBS is worth $21 million and Jessica Rudd has partnered with billion dollar online retailer Alibiba, are Aussie giants in their field.
So, why are so many mums opting out of Corporate Australia? Like me, is it one part necessity and one part passion, or is something else going on? I asked Business Coach and Go to Girl Clare Wood why so many women are making this choice.
"I would say that a lot of women don't opt out - they feel like they don't have a choice. I myself was made redundant while on maternity leave, and I'm certainly not alone in that.  Other ex-professionals I've know say their options are limited or they feel discriminated against if they need to leave early for childcare or child illness."
We asked Clare what was the push for her and her clients to start their own business?
"It really comes down to flexibility. Many women (especially in senior management roles) are told part-time isn't an option, and constantly feel the pull between home life and work life."
"Sometimes they opt not to return to work, but still want to use their talent and core skills. Don't get me wrong, running your own business is hard and it's not for everyone. I've always wanted to be my own boss and when I was made redundant, it just kind of clicked."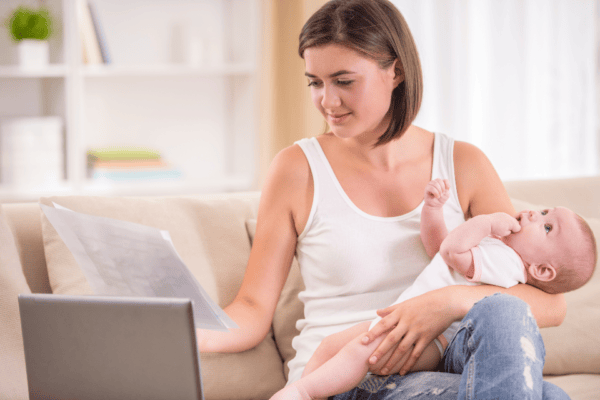 "My accounting background, commercial experience, and being hands on in my husband's business gave me the skills I knew many small business owners are lacking- hence why I became a business coach.  It's a big leap for many mums and even though the majority of my clients are professional women who've had incredible careers; it's a whole other ball game when you're the one driving the bus."