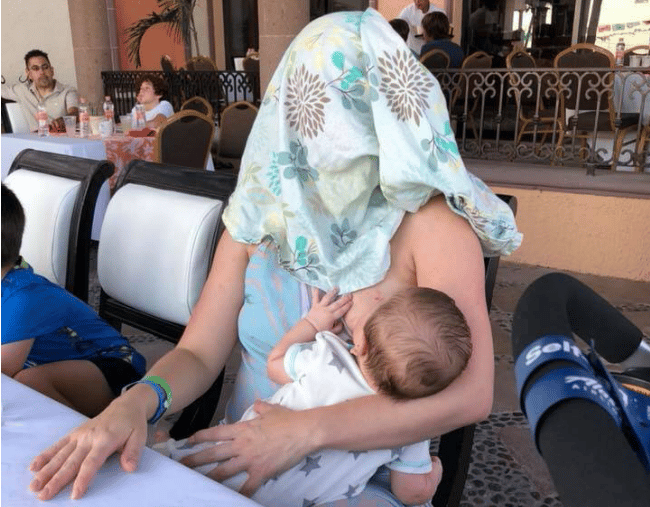 Women are still being told to cover up while breastfeeding their babies in public. Sigh.
This happened to an unnamed woman last week, whose genius response has since gone viral on Facebook.
A man asked her to cover up, so she did. But not in the way he expected.
In the photo, shared to Facebook by Carol Lockwood with permission, the woman is shown with a covered face while her baby feeds.
The post has gone viral, with more than 92,000 likes, 13,000 comments and 172,000 shares.
Carol is friends with the woman's mother-in-law and has never met her, but wrote that she thinks she is "AWESOME!!!"
Following questions from Facebook users, she edited her post to include additional details: "To reduce speculation: It was a man who asked her to cover up," she wrote.
"It was 90 degrees and extremely humid, and no, she wasn't in a Muslim country disrespecting traditions."
Carol shared the photo because she is sick of women being shamed for nursing – and as World Breastfeeding Week comes to an end, we say amen to that.