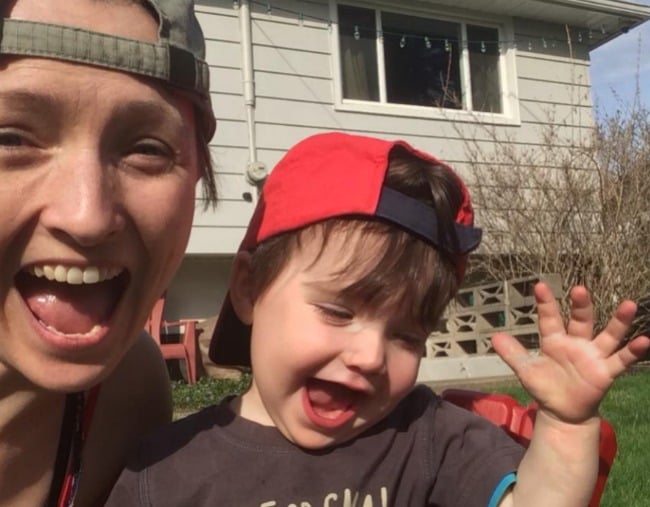 A Canadian mum with terminal cancer has managed to find comfort in her cruel and unfair fate.
As reported by People, Christa Wilkin discovered she had cervical cancer on the exact same day her son Austin was born on June 16, 2016.
The 34-year-old mum-of-one says she would never have discovered she had the cancer had it not been for her pregnancy.
"I went into early labour and that's when they found the tumour on my cervix," she told the publication.
Christa began treatment immediately, and the cancer appeared to have stabilised in July 2017.
She said she and her husband, Chris, 34, returned to their lives as hands-on parents to Austin, thinking nothing more of it.
But in April of this year, Christa received a devastating diagnosis – the cancer had returned and it had spread to her lungs.