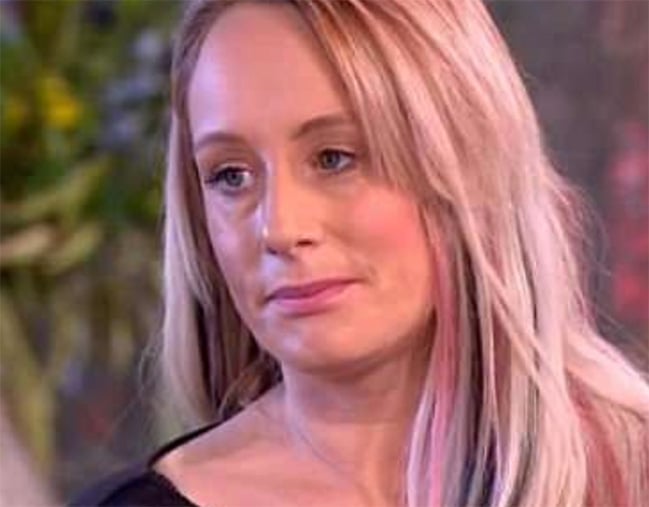 "It's a type of domestic abuse that no one dares talk about," UK mum, Debbie, said on a breakfast television program, admitting she is terrified of her son, Joseph, who has been diagnosed with Attention-deficit/hyperactivity disorder (ADHD) and who she says has become the "dictator of the household".
The 10-year-old is violent, she explained, and his threatening behaviour means life for Debbie, 36, and her other children – Sarah-Jane, 16, Vinnie, 13, and four-year-old Harvey – is filled with anguish.
"Everybody in the family is affected," she told This Morning..
Watch: Debbie tells This Morning about life with her son Joseph, who has ADHD.
"The main outlet for Joseph's aggression is myself and his younger brother Harvey."
"It's a very taboo subject because it's your child. And to suffer at the hands of a child is frightening."
Josph has threatened Debbie with knives, wielded a hammer towards her and told her he wants her dead during arguments.
He "absolutely demolished" mainstream school, with Debbie saying he "threatened teachers, as well as threatening me".
'It's heartbreaking, and it's soul destroying to live with' – Debbie feared her now 10-year-old son was going to kill her due to his increasingly violent behaviour pic.twitter.com/frllGzX52Y

— This Morning (@thismorning) April 4, 2018
"I am a mum who wants the best for her child," she told This Morning, adding she initially went into "autopilot" to try and make Joseph happy.
But this was a mistake: "Actually what I was doing, was putting him in control," she said.
Debbie's words no doubt resonate with many parents across the world, but they've also sparked fierce debate online.
Some viewers are critical of Debbie's skills in disciplining Joseph, despite footage aired showing the 10-year-old slapping her across the cheek as she tries to tell him 'no'.
If I hit, spat or swore at my parents when I was a kid my dad would have hit me so hard I wouldn't have been able to sit down for a week. Kids get away with too much these days. #ThisMorning

— Michael Lavelle (@mikelavelle93) April 4, 2018