Mystery surrounds the death of a US mother of four who died unexpectedly at age 36.
Christina "Tina" Moore passed away suddenly on Tuesday last week, leaving behind her husband Aaron and her eight-year-old quadruplets.
Her heartbroken family and friends are now awaiting autopsy results to determine her cause of death.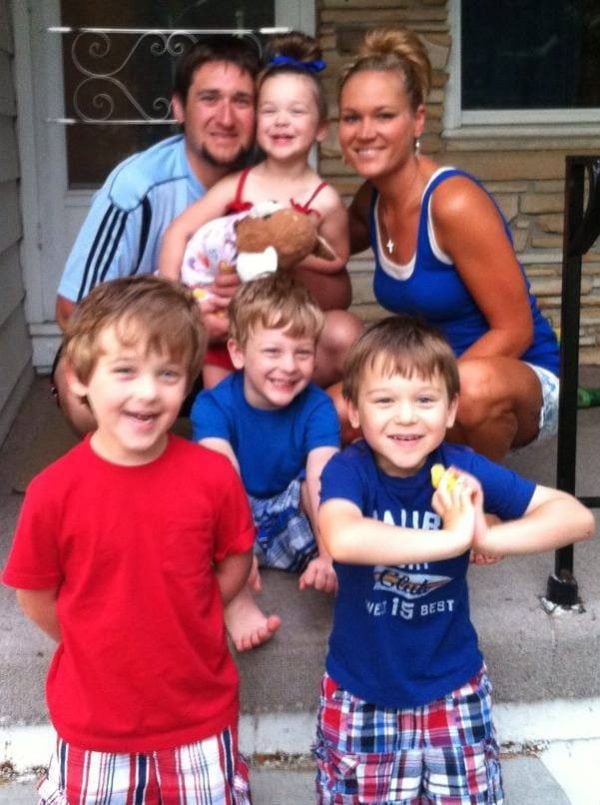 "It was a shock," her husband of 14 years, Aaron, told the Omaha World-Herald.
"I miss her so much, but I have to keep coming back to the time we had together. I'm grateful to have had her to teach me what it means to be an incredible parent," he said.
"She was an amazing mum."
He said his wife's proudest role was being a mother to her quadruplets - Jack, Joseph, Noah and Grace.