Bobbie Rutland, from Western Australia, was already a mum of four when she decided she was going to have her fallopian tubes tied.
The 31-year-old was unable to use many forms of contraception, so decided undergoing the procedure was her best option to stop her family from growing any bigger.
But then she discovered she was pregnant. With triplets.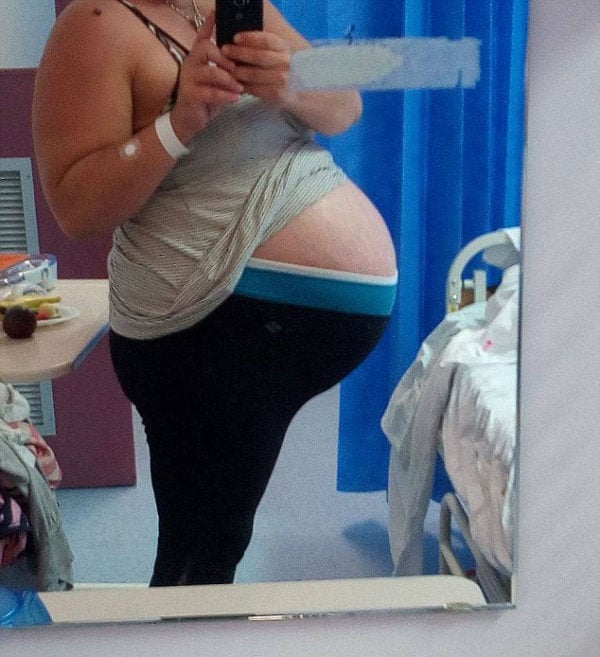 "I laughed at first, and then I cried," she told MailOnline of discovering the news.
"And then I laughed some more, and then I cried some more."
When Bobbie was sicker than she'd ever been during her first trimester, she and her husband Shane Sutherland joked that she was pregnant with twins.
Then, an ultrasound confirmed that there were three little hearts beating inside Bobbie's belly.