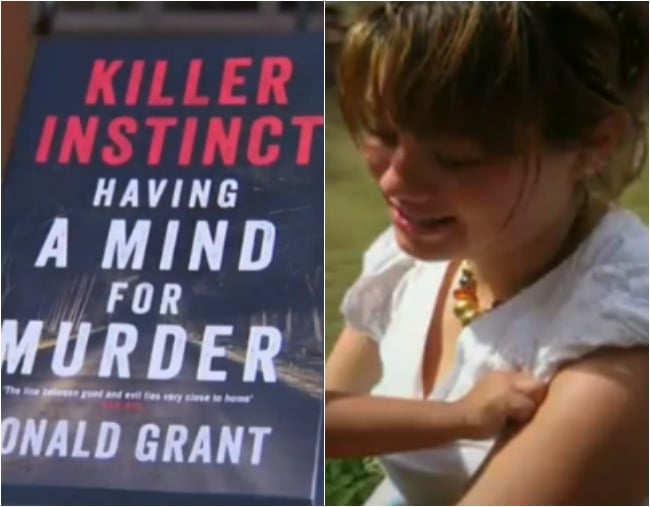 1. Mum found out murdered daughter's last words in an "unethical" book.

Eight years ago Sonia Anderson lost her daughter Bianca Girven, when her deranged boyfriend Rhys Austin strangled the young mum to death.
And she's only now finding out her daughter's last words.
The Queensland mother discovered her daughter's last utterings in a book about her murder, Killer Instinct, published by the forensic psychiatrist who interviewed Austin in a psychiatric hospital.
Reading aloud from the book, Anderson relayed her daughter's last words to Nine News, "Bianca had said 'I want to say goodbye to my son', and that he replied 'no, he'll know'."
"I knew she had been strangled to death, I knew that apparently, he strangled her 10 minutes, I didn't know that was her last words," the distressed mother told Nine News.
Anderson said she's disgusted the book about her daughter has been written, slamming Dr Grant for "living off the misery of others".
"It's one of the most amazing, disgusting unethical things I can imagine."
It's unclear at this stage whether Dr Grant breached patient confidentiality to write his novel. Dr Grant has declined to comment.
2. Donald Trump's joke to Kim Jong-un didn't come off so well.

They said it couldn't be done, but Donald Trump and Kim Jong-un (with the guidance of advisers we're sure) managed to agree to work toward complete denuclearisation of the Korean peninsula.
But perhaps the second best thing to come out of yesterday's meeting, was this awkward moment when Kim either didn't understand – or didn't appreciate, the US president's attempt at a joke. (Well, we think it was a joke.)
As they sat down for lunch, photographers snapped away, to which Trump said with a smile, "Getting a good picture everybody? So we look nice and handsome and thin and perfect?"
When the camera spun to the North Korean leader his face was vacant – with perhaps a tinge of annoyance.
Trump to photographers: Are you taking good pictures so we look 'nice and handsome and thin?'

Kim Jong-un: … pic.twitter.com/9SupjgBxie

— NowThis (@nowthisnews) June 12, 2018
Thankfully the joke falling flat didn't jeopardise any agreements made during the historic summit in Singapore on Tuesday.
"President Trump committed to provide security guarantees to the DPRK [Democratic People's Republic of Korea] and Chairman Kim Jong-un reaffirmed his firm and unwavering commitment to complete denuclearisation of the Korean Peninsula," read a joint statement.
It however, did not give any details on how denuclearisation would be achieved. The document also made no mention of the international sanctions that have crippled North Korea's economy, for pursuing its nuclear weapons program.
Nor was there any reference to finally signing a peace treaty. The combatants of the 1950-53 Korean War are technically still at war, as the conflict, in which millions of people died, was concluded only with a truce.
But the joint statement did say the two sides had agreed to recovering the remains of prisoners of war and those missing in action and repatriating them.
You can read more about the meeting here.
3. The 19-month-daughter of a US Olympian has died after drowning in a swimming pool.
Emeline Miller, the daughter of America's most successful Winter Olympian Bode Miller, drowned in a Southern California swimming pool on Saturday. Paramedics unsuccessfully tried to revive her.
Posting on Instagram about the death of his 19-month-old daughter, Miller said the family is "beyond devastated".
"Our baby girl, Emmy, passed away yesterday. Never in a million years did we think we would experience a pain like this. Her love, her light, her spirit will never be forgotten. Our little girl loved life and lived it to it's fullest everyday. Our family respectfully requests privacy during this painful time."
The US ski and snowboard team tweeted their condolences upon hearing the news that one of their most successful athletes of all time had lost his daughter.
"It is with the utmost sadness that we learned today of the passing of @MillerBode's daughter Emmy. The thoughts and prayers of everyone at U.S. Ski & Snowboard and across the whole snowsports world are with Bode, his wife Morgan and their family at this time."
Miller has won six medals in the Winter Olympics, which is the most of any other US skier. He retired from the sport in October last year at the age of 40.
4. Victorian GP charged with sexual assault 'could have more than 20 victims'.
Detectives are contacting women in Wangaratta after finding inappropriate images of patients taken in a local GP's clinic. @LexiDaish #9News pic.twitter.com/LfmDr9pS4f

— Nine News Melbourne (@9NewsMelb) June 12, 2018
Police will spend days tracking down female patients, including a teenager, who may have been unknowingly sexually assaulted by a regional Victorian doctor.
The 68-year-old GP allegedly took 'intimate" images of more than a dozen women. He is charged with the sexual assault of one patient on whom he allegedly conducted a pelvic examination without gloves at Wangaratta's Ely Street Clinic in October.
She raised the alarm after noticing camera equipment during the examination, and police subsequently found allegedly "inappropriate" images of up to 19 patients on electronic equipment seized from the doctor's office and home.
"She's been very brave, and she obviously knew that something was unusual and that something didn't seem right and so she came to us," Acting Superintendent Joy Arbuthnot told reporters on Tuesday.
The GP was on Monday charged with sexual assault and intimate image capture over the October consultation. He was suspended from practising in January.
The number of charges is expected to rise as the investigation continues and more women come forward, Supt Arbuthnot added.
"It has an incredibly detrimental impact on victims and they way they go about their life … and how they feel about going to a general practitioner," she said.
The alleged victims, aged between 17 and 60, were identified following a forensic examination of the computer and camera equipment seized, with date and time stamps cross-checked against appointment records.
The unsuspecting patients can expect to be contacted throughout the week.
Supt Arbuthnot could not say how many images investigators found or how far back they date.
But police stressed there was no evidence any other doctor or staff member at the Ely Street Clinic had been aware of or involved in the alleged incidents.
A doctor speaking on behalf of the practice said it was closed on Tuesday "in order to deal with the problem".
The accused GP, who is not a member of the The Royal Australian College of General Practitioners, has been bailed to appear at Wangaratta Magistrates Court on September 10.
5. David Warner's teammates "delighted" with his new job commentating cricket for Channel 9.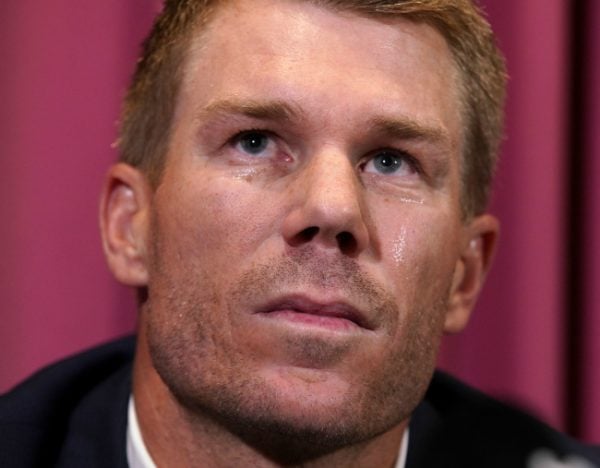 Ashton Agar says he's delighted banned former vice-captain David Warner's been given the chance to commentate on Australia's ODI against England at Cardiff.
Warner, who is serving a 12-month suspension following the sandpaper gate incident in South Africa, won't be travelling to the UK, with his role being as a TV analyst from a studio in Sydney.
However, Agar, who'll play only his fifth ODI in Australian colours in the series opener at The Oval on Wednesday, said he's pleased the controversial opener is in the right head space again following the huge fall-out from the incident in Johannesburg in March.
"I only became aware yesterday," Agar said.
"For him as a person that's a great thing to be back around cricket.
"He would have been mentally really hurt by that, his family would have been hurt, everyone was hurt.
"So for him to be back around the game he loves is only good."