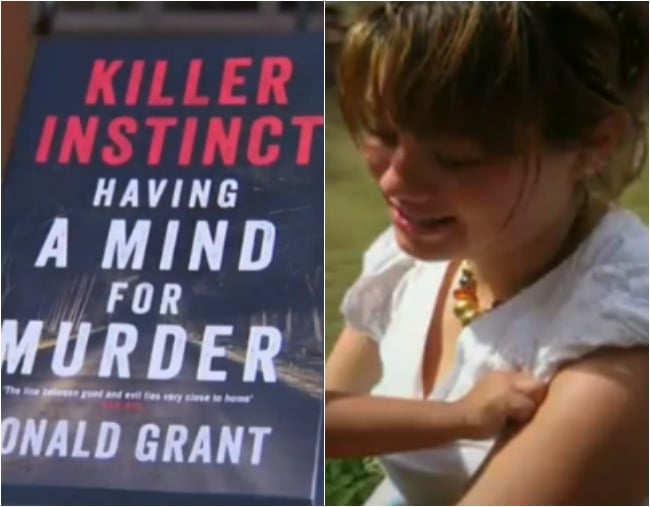 1. Mum found out murdered daughter's last words in an "unethical" book.

Eight years ago Sonia Anderson lost her daughter Bianca Girven, when her deranged boyfriend Rhys Austin strangled the young mum to death.
And she's only now finding out her daughter's last words.
The Queensland mother discovered her daughter's last utterings in a book about her murder, Killer Instinct, published by the forensic psychiatrist who interviewed Austin in a psychiatric hospital.
Reading aloud from the book, Anderson relayed her daughter's last words to Nine News, "Bianca had said 'I want to say goodbye to my son', and that he replied 'no, he'll know'."
"I knew she had been strangled to death, I knew that apparently, he strangled her 10 minutes, I didn't know that was her last words," the distressed mother told Nine News.
Anderson said she's disgusted the book about her daughter has been written, slamming Dr Grant for "living off the misery of others".
"It's one of the most amazing, disgusting unethical things I can imagine."
It's unclear at this stage whether Dr Grant breached patient confidentiality to write his novel. Dr Grant has declined to comment.
2. Donald Trump's joke to Kim Jong-un didn't come off so well.

They said it couldn't be done, but Donald Trump and Kim Jong-un (with the guidance of advisers we're sure) managed to agree to work toward complete denuclearisation of the Korean peninsula.
But perhaps the second best thing to come out of yesterday's meeting, was this awkward moment when Kim either didn't understand – or didn't appreciate, the US president's attempt at a joke. (Well, we think it was a joke.)
As they sat down for lunch, photographers snapped away, to which Trump said with a smile, "Getting a good picture everybody? So we look nice and handsome and thin and perfect?"
When the camera spun to the North Korean leader his face was vacant – with perhaps a tinge of annoyance.