A new mum is suing the New Jersey hospital where she gave birth, claiming she breastfed someone else's baby for 20 minutes after nurses made a "terrible mistake".
39-year-old new mum Melissa Richman says she was extremely depleted and medicated after undergoing a c-section when the incident occurred at Valley Hospital, Ridgewood, in September last year."
"It was the middle of the night. I had just had a very serious, three-hour C-section. I was extremely sick from all the medication. I was not in my right mind, and I didn't think to check,'' she explained to the New York Post.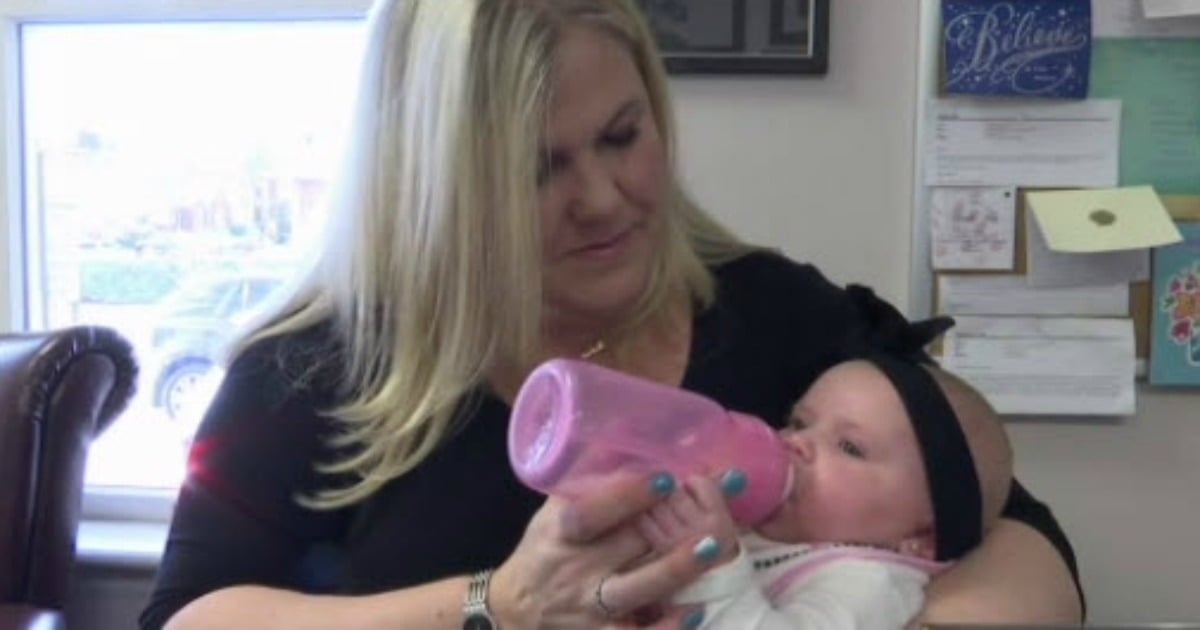 The mother-of-three was shocked when a nurse burst into the room around 4.30am and grabbed the newborn from her breast.
"She actually said, 'There was a terrible mistake. This isn't your baby'," Richman told WMC 5.
"I started going back and thinking, 'Did I feed her the first time? Is this even my baby?' How does something like this even happen?" she asked.
Richman claims she was then given her own daughter, Scarlett, to feed but was frustrated to have wasted much of her nutrient-rich milk supply on someone else's child.
She also says hospital staff didn't even clean her breast afterwards, but allowed her to keep feeding.
"I started worrying about the saliva and stuff from the other baby," she said.
Mamamia Out Loud: Would you let someone "dry nurse" your baby?
Conversely, Richman alleged she was forced to undergo three blood tests to ensure the other child was safe, while — after weeks of worry — she paid for a DNA test done on her own.
"It just never even crossed my mind that this kind of mistake could happen," Richman told the New York Post.
"I was deprived of the opportunity to properly bond with my daughter those first few weeks until we had the DNA results back that assured us she was ours."
Richman and her husband, David, are suing Valley Hospital for malpractice.
As yet, the hospital has not responded publicly to the allegations.