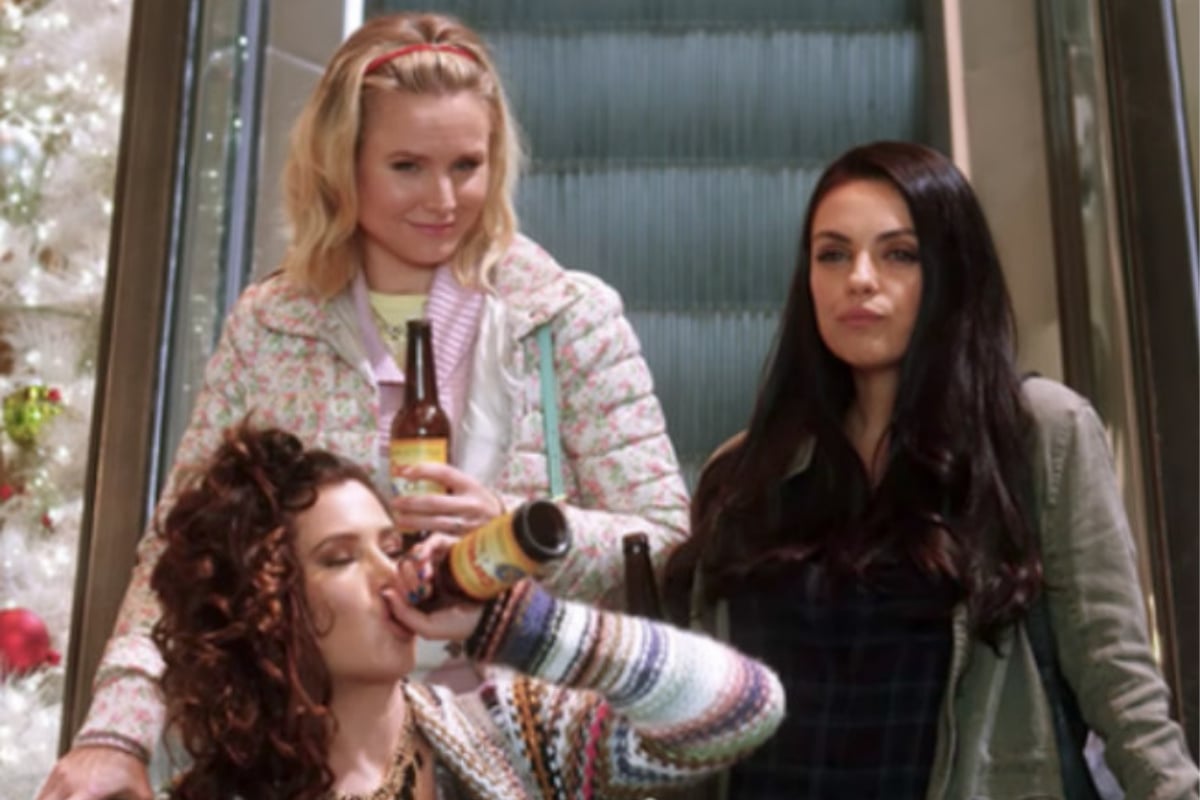 Honestly, where would we be without our mum friends?
Without them I think I'd feel like I was forever trying to protect our facade harder than the Philosopher's Stone. Please catch the flying key to unlock our front door. The next obstacle is to walk down our hallway without screaming as you step on a mix of duplo, hairbrushes and Barbie shoes. This should allow me enough time to put a bra on and throw all our crap into the laundry. Maybe.
Luckily, I've made some amazing mum friends since having kids. Not the Bad Moms Gwendolyn kind though, the Amy kind. The judgment-free kind, who remind you what a great job you're doing and don't expect you to have your act together all the time.
Watch: Best friends translated. Post continues below.
There's no judgment when your house has crumbs all over the floor.
There's no judgment when your dishes are piled high.
There's no judgment when you shove your "washed four days ago" pile into a corner to make room to sit on the couch.
There's no judgment when you're still in your pyjamas at 2pm.
They walk in, boil the kettle, and cuddle your kids. My house is your house. If you could also give the house a quick vacuum, that would be tops. Where should I change their nappy? Ah, anywhere you please. In fact, do it right here so we can keep chatting.
It's not always a beautiful day in the neighbourhood, or a beautiful day for a neighbour, but it IS always a beautiful day for a friend.