Like many mothers around the world, Emma Tapping has worked hard all year saving up to buy Christmas presents for her family. She's scrimped, she's wrapped, she's placed them under the tree.
Except, unlike other mothers, the result looks like this: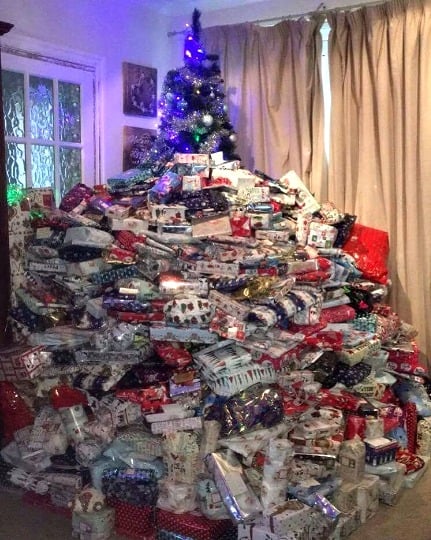 That's roughly 300 gifts. And no, the British woman doesn't have an exceptionally large family. Just a very fortunate one.
"Another year of hard graft, saving and planning. Another year of my family making me proud everyday," the mother of three wrote on Facebook.
"They deserve a great Christmas. The haters will hate but nothing and no one will change how I do Christmas."
And hate they did.