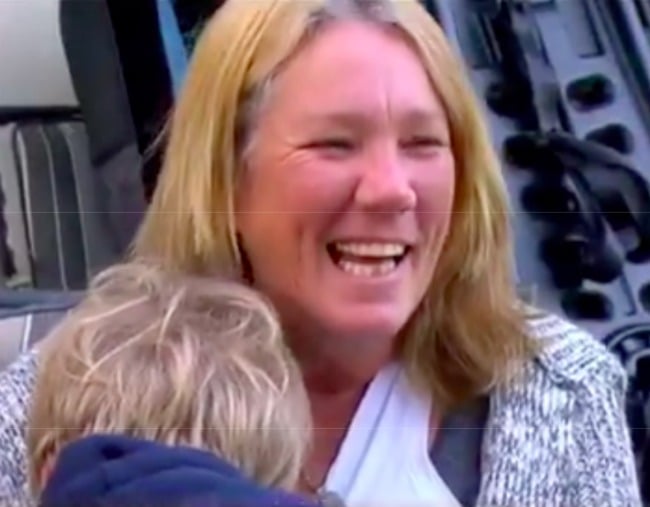 We've come a long way from the time when women were shamed for choosing to breast or bottle feed their children, but one taboo about breastfeeding still remains: how long it can or should be done.
Adelaide mother of five Lisa Bridger has been breastfeeding for more than 20 years cumulatively, and continues to do so for seven-year-old Chase, and his four-year-old brother, Phoenix. In an interview screened on Sunrise this morning, the 46-year-old mum attempted to explain her decision to breastfeed her primary school-aged children, who, she explained, are both on the autism spectrum.
According to Bridger, that's one of the main reasons she continues to feed her sons in this way.
"I can't get Chase to take any sort of medication. My milk makes melatonin", Bridger told the morning show, explaining that the melatonin assists to calm her children down.
Bridger is perfectly comfortable with her choice, feeding the boys in public regularly, as is her right as a mother to do. The mum assured viewers that the boys are also comfortable with the arrangement, and view it as perfectly natural.
"I still breastfeed my 7-year-old and I'm far from ashamed. In fact, I'm proud"

This Adelaide mum has gone public to proudly spruik the benefits of breastfeeding older children. pic.twitter.com/n9N0ajAnL2

— Sunrise (@sunriseon7) June 25, 2018