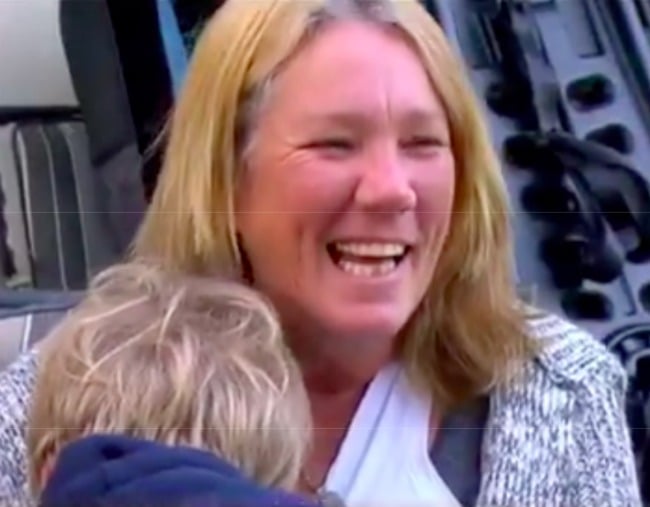 We've come a long way from the time when women were shamed for choosing to breast or bottle feed their children, but one taboo about breastfeeding still remains: how long it can or should be done.
Adelaide mother of five Lisa Bridger has been breastfeeding for more than 20 years cumulatively, and continues to do so for seven-year-old Chase, and his five-year-old brother, Phoenix.
But over the years, the mum-of-five has been subject to a torrent of abuse online.
Now, in an open letter on Kidspot, Bridger has defended herself from the trolls who labelled her a "paedophile" and "sick" for her decision to continue breastfeeding her two children.
"To the adults who have commented that I am sick and need to get help, there is nothing mentally wrong with me; I am only doing what is natural," Bridger wrote.
"It's not a sexual act. I'm not a paedophile which is what quite a few have suggested."
I am actually disgusted by these trolls attacking a mother for breastfeeding her 7 year old autistic son. #LisaBridger has my full support and I commend her for supporting her son Chase the way she does. #Respect ❤️❤️❤️

— Jamie Dunlop (@JamieDunlop22) January 21, 2019
Speaking to ABC Radio Adelaide, Bridger described the abuse and bullying she's received online from trolls.
"Online and in private messages I've had that I'm a paedophile, I need my children removed from my care and given to a family that will respect them and love them properly," she said.
"It can't be abuse when it's not sexual," she added
"It's offering them comfort, it offers them security, it offers them a way of calming down."
In an interview screened on Sunrise back in June, the 46-year-old mum attempted to explain her decision to breastfeed her primary school-aged children, who, she explained, are both on the autism spectrum.
According to Bridger, that's one of the main reasons she continues to feed her sons in this way.