A mother who breastfeeds her four-year-old and films it for her YouTube channel has been forced to defend herself against those who say she is exploiting her son.
Every day, Sophie Rose wakes up to the suckling of her son, Shaye.
Throughout the day she continues to allow him to nurse, when is upset, tired, needs comfort or whenever he demands. She feeds him to sleep and allows him to nurse throughout the night.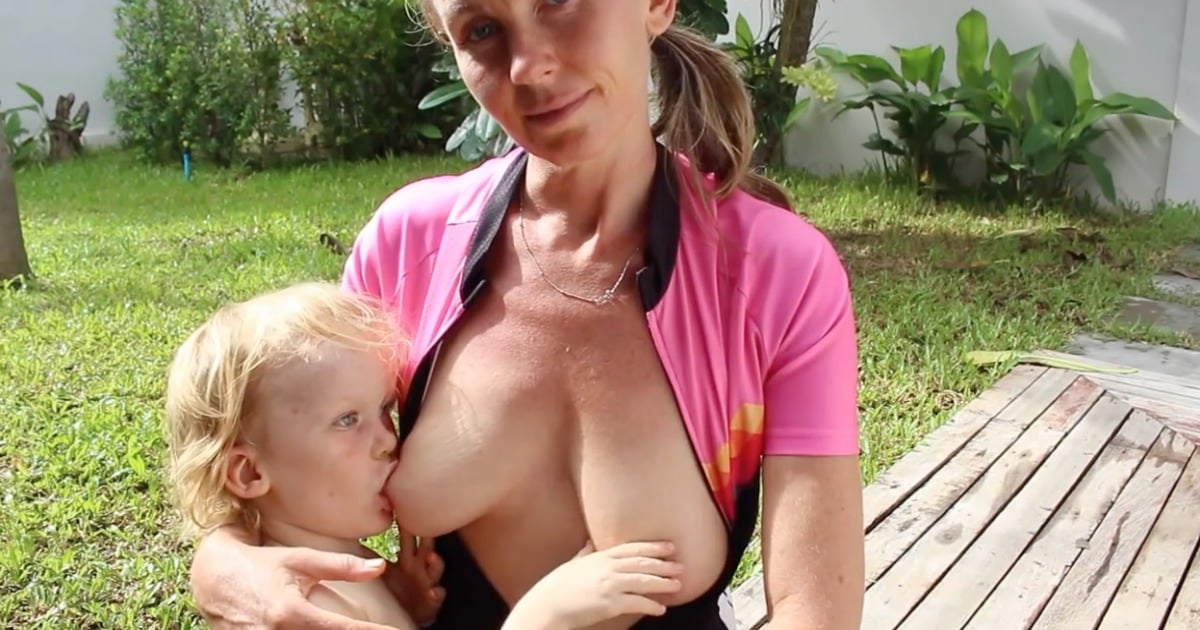 British mum Sophie Emma Rose, 40, lives in Chiang Mai in Thailand with her new partner Danny, and her four-year-old son.
It's her quest to stop people feeling uncomfortable about breastfeeding of children beyond toddlerhood that drives her to posts videos of her breastfeeding journey with her son.
She hopes what she is doing is helping to normalise extended breastfeeding.